Max Lamb is known for his direct yet playful approach to working with materials, as shown by his third solo exhibition at Salon 94 Design, which can be seen until September 11th. His title – Wood Stone – represents the two works contained therein, one made of western red cedar and the other made of stone. Both use ancient and modern techniques to achieve their finished state.
Half of the exhibition shows monolithic stone chairs from four separate series that Lamb created. Rotating 360 • Tonalite Boulders showcase its engineered steel bearings, while a rare pair of Dolomite Boulder Chairs shows the geological composition of the western Dolomites, resembling a natural terrazzo. The Campione chair prototype uses over a dozen techniques that try stone-working techniques, and finally a spring and wedge chair that starts as a slab of tonalite and is carved using the ancient stone-splitting technique known as spring and wedge. Each of Lamb's cuts results in two parts and leaves no waste.
Every chair, stool, and bench in Lamb's Western Red Wood series begins with sold planks that are hand marked and cut into segments, resembling a puzzle. The pieces are rearranged to create a working piece of furniture and then it is put together by mortise and tenon joints. Each wooden plank retains its original dimensions after the seating has been reconfigured. "Each cut is mapped and the consequences of the cut processed before the cut is made. Every cut and every part created is essential, "he said. "Every move is well thought out, precise and focused and at the same time requires a look at the macro, the whole, the endgame."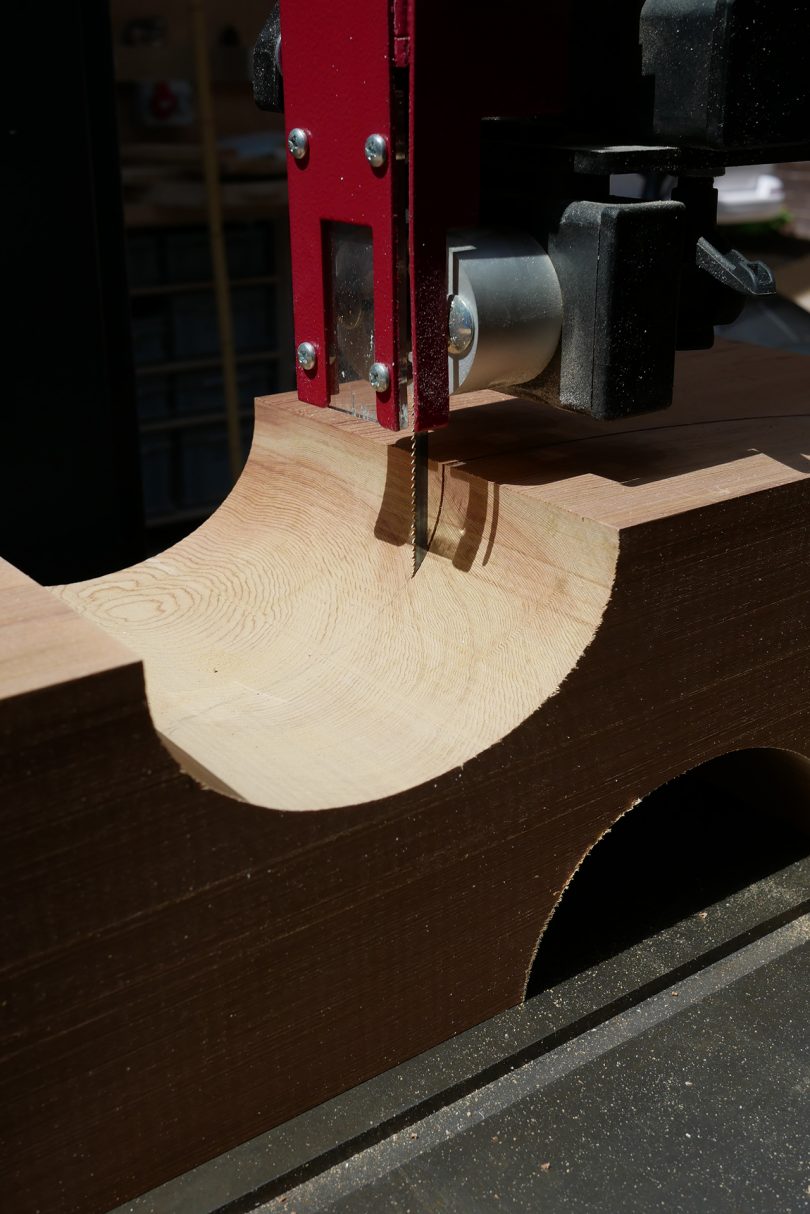 Max Lamb: Wood, Stone is available through September 11th by appointment at 3 East 89th Street, New York City. Visit salon94.com/visit to make an appointment.