UNEMORI ARCHITECTS completed the Tokyo House on an area of ​​only 26 square meters in a densely populated area in the center of Tokyo. Despite its small footprint, the 51 square meters of the house appear more open thanks to its geometric structure made of layered boxes with different ceiling heights. The unique floor plan consists of staggered levels that create open lines of sight throughout while allowing natural light and air to circulate.
The exterior is clad in traditional corrugated iron with the lines running horizontally. Large windows break open the industrial facade and keep the interior bright and light.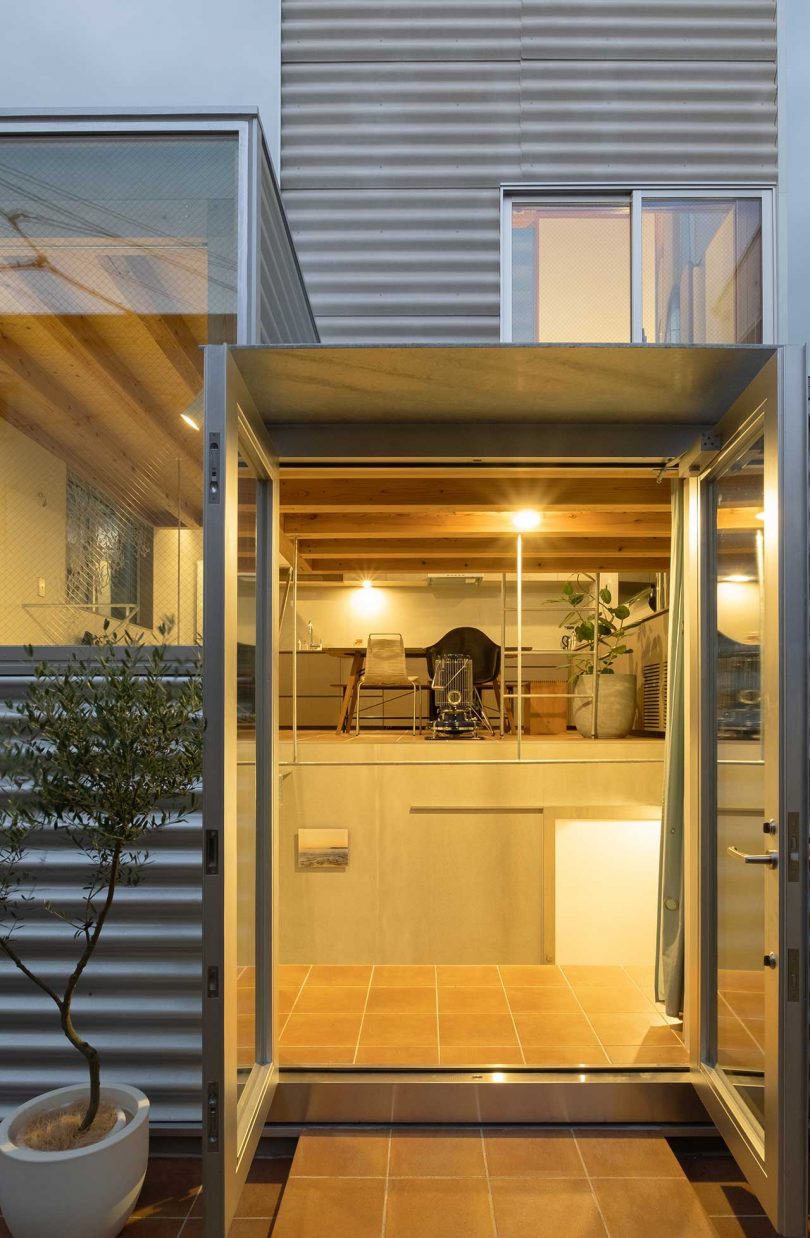 As soon as you step through the front door you get to the basement, where the bedroom and bathroom are located, or to the first floor and terrace, which includes an open plan kitchen, dining area and seating area. A simple ladder leads to the terrace.
The wooden frame of the house can be seen throughout, adding dimensionality and design details in a predominantly white interior.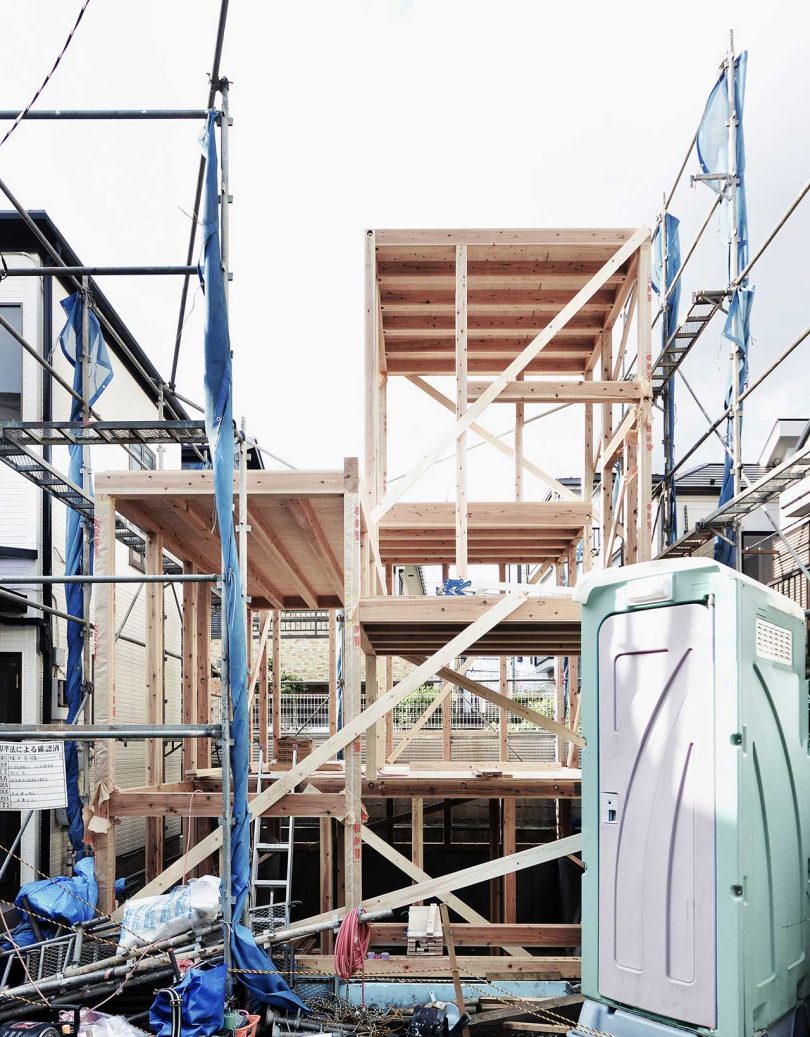 Photos by Kai Nakamura.