Levi Christiansen's Shapes From Home The furniture collection is literally the stuff of dreams – the five pieces were inspired by lucid dreams of a world of objects buried in his subconscious. The dreams first emerged when Christiansen was a child and did not materialize until his mother met an oracle who told her that his work was a reminder of another life. Inspired, he plunged into a place that he had never seen in waking life to make his visions come true.
The self-taught furniture designer from Arizona started the process with a family of shapes that he wanted to use as a map. This study resulted in nifty, distilled shapes that felt familiar and comfortable. And through detailed manual work and heirlooms, Christiansen made what once only lived in his head tangible. The Straddle side table, Plural Table, Juntos Shelf, Rhoco Chair and There, There Sofa follow Christiansen's organic design approach, which combines style and functionality.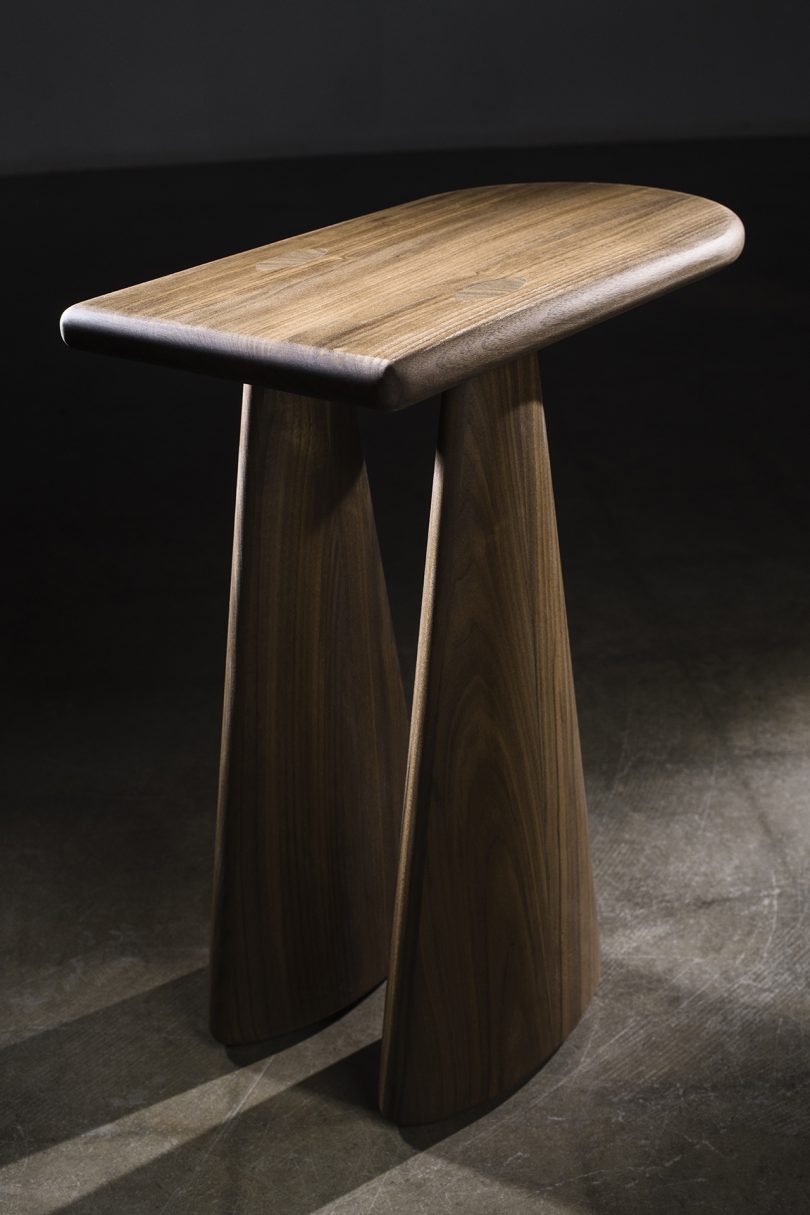 To learn more about the Shapes From Home collection, visit levichristiansen.com.
Photos by Mark Petermann.