The Ori Cloud Bed, Table Edition gives the impression of a modern home office desk (or dining table), a surface that fits naturally into an apartment, a loft studio or even a hotel room. It's also a design with an impressive hiding-place that no one would suspect until it's set in motion.
This latest table edition is a continuation of the brand's Cloud Bed, Sofa Edition, and features a similar push-button ceiling-lowering mechanism that Kanye would be proud of. In the wall and ceiling unit there is either a queen-size or a king-size cloud bed mounted on the ceiling. At the push of a button, the bed is lowered from the ceiling space, while the table drops to floor level.
The transformation unit was designed for the interior of residential buildings as well as for the hospitality industry and optimizes the usable area by creating two rooms – a bedroom next to a study / dining room – on the footprint of a single room. At a time when people work from home, the Ori Cloud Bed, Table Edition seems to be a solution that literally descends from above.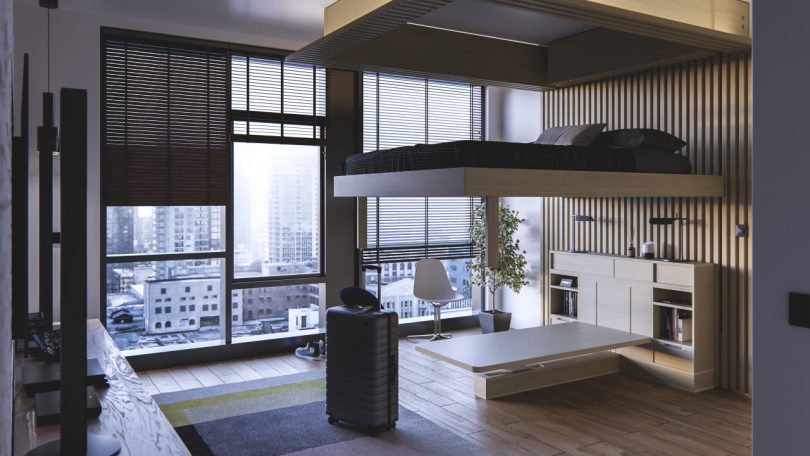 The entire system is UL-certified and has built-in safety functions that include constant monitoring of the motors and an obstacle guard to prevent accidental trapping between the desk and bed.
Now more than ever we need our living spaces to better meet our many needs for work, sleep and life. Ori's new Cloud Bed, Table Edition, makes the limited square meters of our rooms more user-friendly and flexible – more livable. By adding the Cloud Bed, Table Edition to the Ori collection, developers have another solution that can turn even the smallest apartment into a flexible and versatile space that adapts to the needs of the residents as needed.
– Hasier Larrea, Founder and CEO of Ori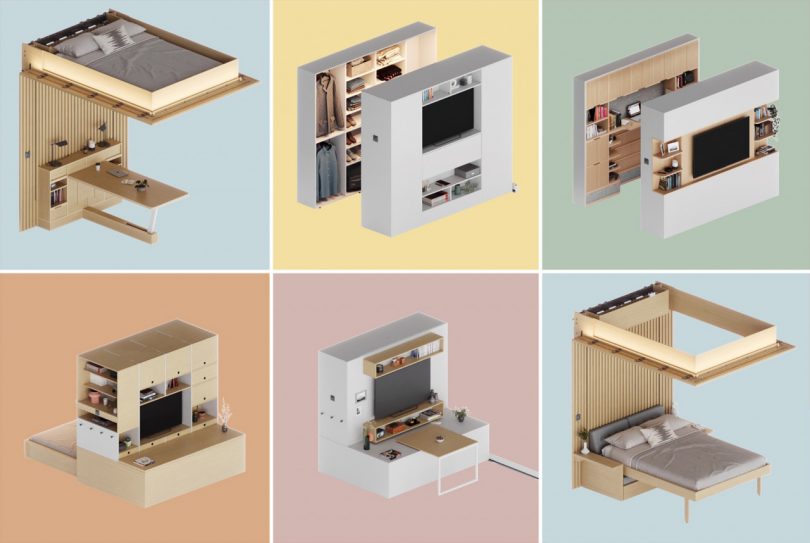 According to Ori, the Cloud Bed, Table Edition can be retrofitted into existing building arrangements or integrated from the ground up into interior designs. The system only requires a ceiling height of at least 8 '6' 'and is part of a whole range of space-saving and transforming solutions that are able to use every square inch of functionality and storage space with a handsome selection of designs.