The Cara Hotel is a Mediterranean-inspired boutique hotel in Los Angeles, California designed by the Bishop Pass. The 60-room property is located in the Los Feliz neighborhood at the foot of Griffith Park. Originally built as a motel from the 1950s, the hotel has undergone a major makeover, with both the interior and exterior being redesigned.
The resulting space is an open concept anchored by a central courtyard with a sprawling eatery and a serene, reflective pool. Olive trees and California palm trees provide relaxing shade and bring the natural environment inside to create a scene that captures the California spirit.
Guestrooms have a neutral palette of light herringbone oak floors mixed with cream colored limestone and handcrafted elements by local artists. Each room has its own balcony overlooking the courtyard and is decorated with photographs by California locals Natalie Obradovich and Isabelle Aubin.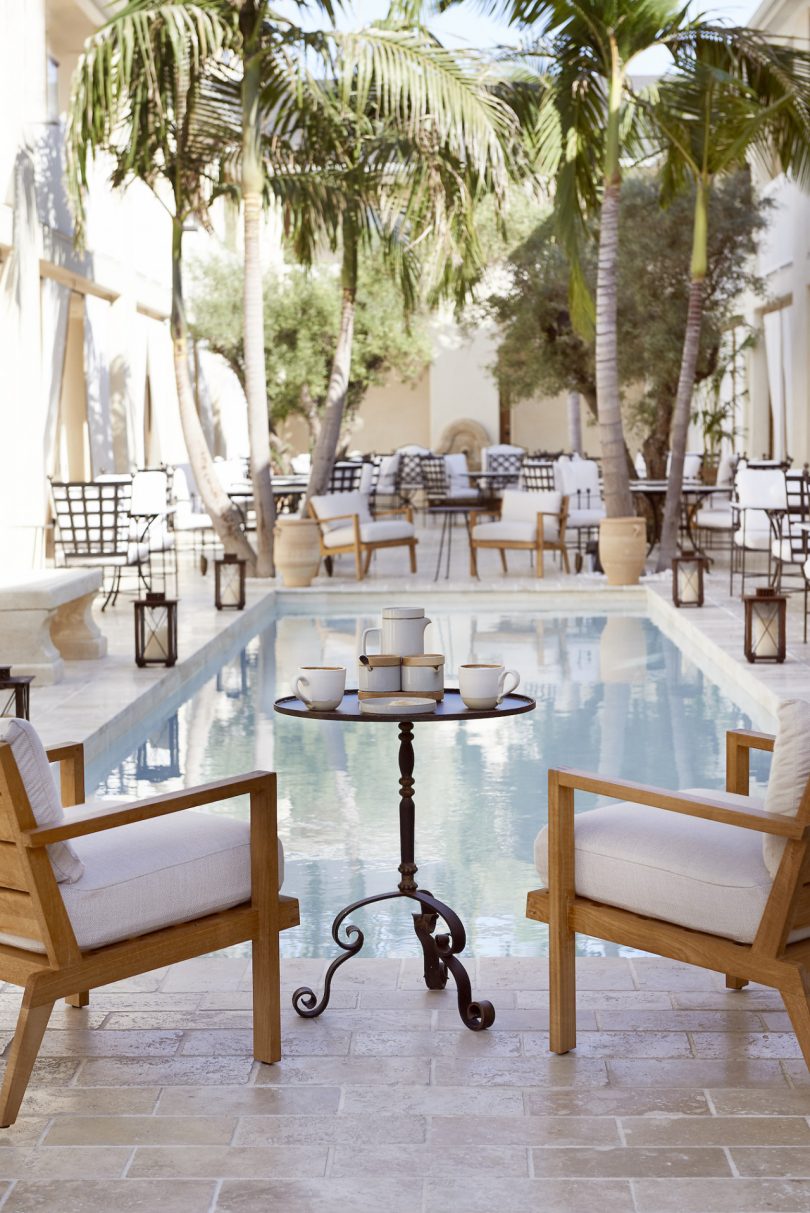 Further information about the Cara Hotel can be found at carahotel.com.
Photos by Maura Grace.