Designed by Altherr-Désile-Park Per Arper, the Say Lounge Chair is characterized by a design that is at the center of circular sustainability. In its elements between softness and strength, traditional craftsmanship and soft technology, beautiful contrasts can be observed. Kata, the brand's first solid wood lounge chair, consists of an FSC-certified wooden frame made of oak and robinia and a tailor-made 3D knitted fabric with sustainability at the center of its entire furniture design.
Kata's knit cover is made from recycled polyester, which is made from used plastic – around 48 half-PET bottles are used to make 1 kg of yarn. Less plastic ends up in landfills, less energy is used. The rope is shaped in such a way that it fits Kata's frame and that scraps of material are avoided. It is available in a graphically patterned 3D knit with internal micro-padding in linen, wheat or anthracite. You can also choose a light 3D knit in a parallel stripe pattern in water, wheat or anthracite – the bonus here is that it is also suitable for outdoor use. If none of the above appeals, additional refinements can be adjusted both in the complete Arper fabric catalog and in graphically patterned 3D knitwear.
The frame from Kata uses hardwood from certified FSC production to ensure the longevity of your lounge chair. The varnish of the wood is water-based, recyclable plastic and light cardboard – made without glue – are used for shipping. For the finishing touch: Kata can be completely dismantled and recycled.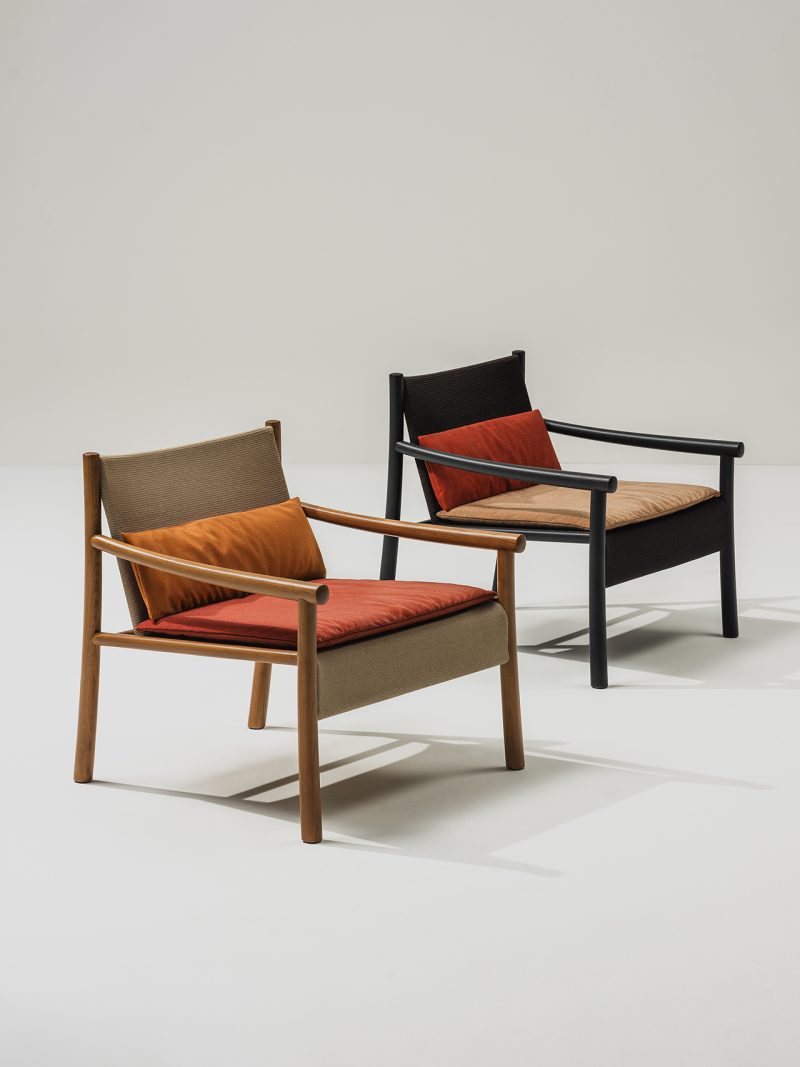 To learn more about kata, visit arper.com.
Photos by Silva Lopez.