Located on a corner lot in Prairie Village, Kansas, the Homestead Residence is a KEM STUDIO project that nods to mid-century modern design and the original home that once stood there. A low hipped roof connects the main house structures and the garage and provides space for a covered outdoor space for the family as well as access to the back yard.
The facade combines a brown brick with stained cedar and smaller elements made of white stucco and exposed concrete, which offer a warm and inviting presence in a predominantly traditional district.
The facade can be pivoted at an angle before rotating again towards the rest of the structure. In between there is an open space where the family's living room is outdoors.
The stairs run parallel to the front brick wall, which has a series of windows that let in natural light, as does the floor-to-ceiling window across from the stairs.
Inside, white terrazzo floors reflect light, while wood accents add warmth and texture to the bright space.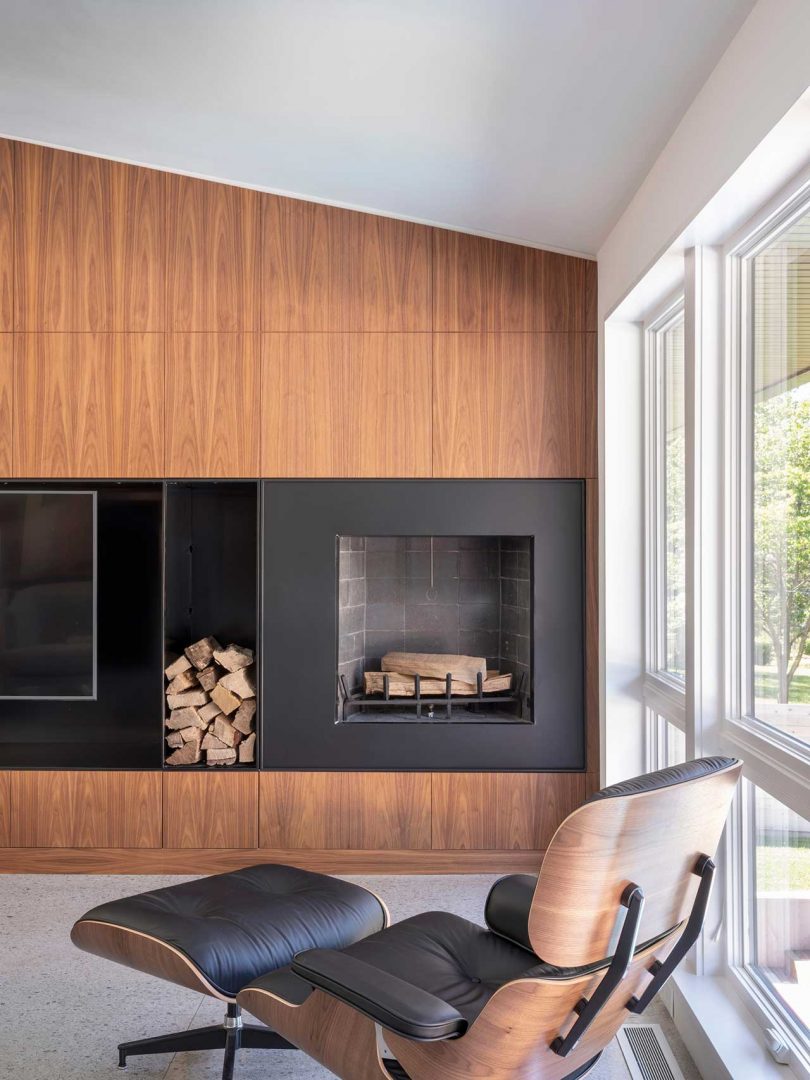 The private garden has a modern pool and jacuzzi, as well as an outdoor shower.
Photos by Bob Greenspan via BowerBird.