Gulbenkian house is a newly renovated, minimalist residence in Lisbon, Portugal designed by Amarande house. Located near the prestigious Gulbenkian Gardens, the renovation aimed to open up the space and use contemporary elements while preserving as much of the original details as possible.
As part of the preservation of the building, the ceiling, wooden floors and moldings were kept intact. Walls have been removed to open up the space to allow ample natural light to circulate through the floor plan. The kitchen uses terrazzo floors along with Japanese tiles for the backsplash.
As described by the studio: "The lighting is always checked and selected very carefully in order to blend homogeneously with the other design elements." Floor-to-ceiling doors were therefore used because of their ability to create interesting light and shadow effects and at the same time privacy if required to offer.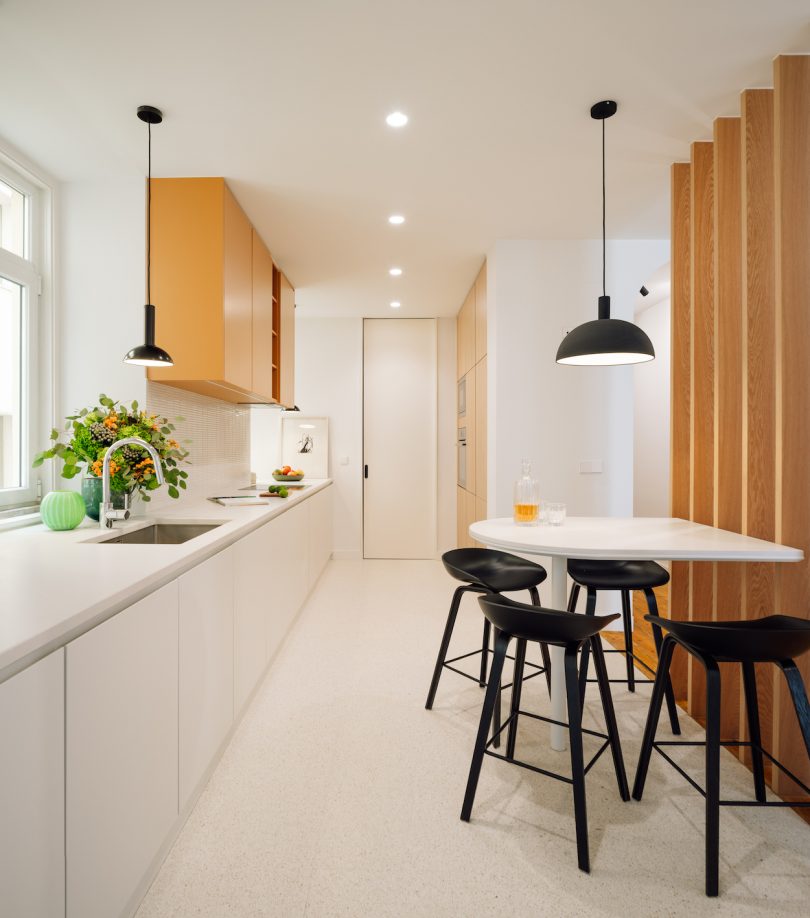 Photos by Francisco Nogueira.