It started with a 2017 road trip that lasted Noé Duchaufour-Lawrance from France to Portugal, through the mountainous regions of Pedrógão Grande and devastating forest fires. The experience made itself felt and after a while he decided to pay tribute through the tough Portuguese cork. The process started in October 2018 when they visited a small family-owned cork manufacturing facility, NF Cork, in Faro. During the tour, Duchaufour-Lawrance noticed a pile of discarded burnt corks and everything clicked. The material can protect the tree during a fire and then peeled off to make room for the next layer of cork – but it's usually left behind by today's cork industry. Agglomerated cork techniques have been adapted to create handcrafted blocks of the material that show a gradient from burnt cork to a sophisticated finish. From there he designed a number of pieces of furniture and Burnt cork became Duchaufour-Lawrance and the Manufactured in situ Second collection by the team.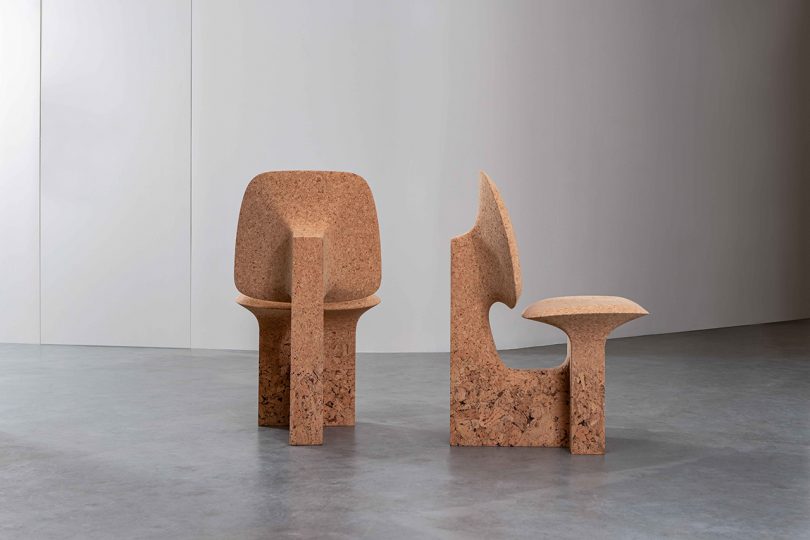 They hired Granorte to carve each cork block using a 7-axis CNC machine, creating an interesting dichotomy between tradition and technology. Vertical plinths allow an impressive visual impact from every angle. Every sculptural table, chair and stool bears traces of history, with a gradation of tones flowing upwards – like a phoenix rising from the ashes.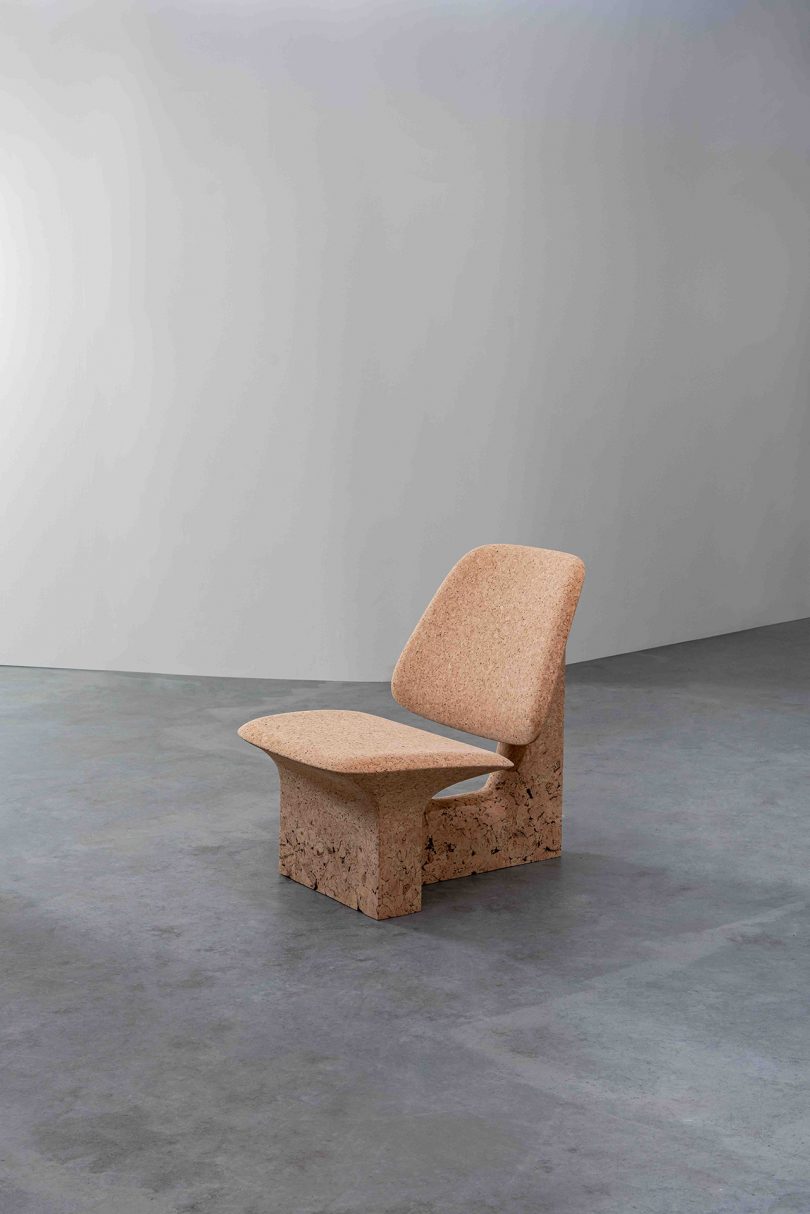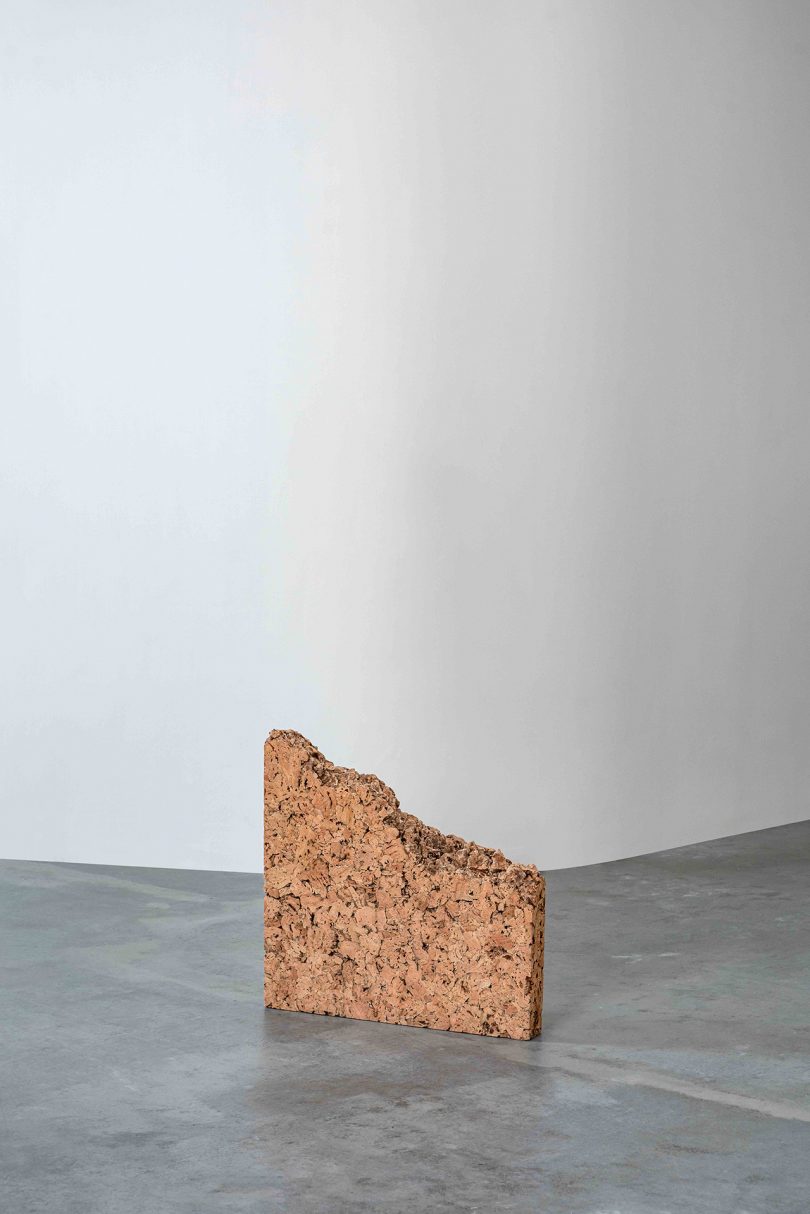 To learn more about Burnt Cork, visit madeinsitu.com.
Photos by Nuno Dias.