In Los Angeles, California, the Garden House designed by ANX / Aaron Neubert Architects is a perfect example of how a house can be both private and completely immersed in nature. At the center of the architecture is a circular ridge, which is provided with a smooth external plaster and connects a series of pavilions clad with Shou Sugi Ban, which are distributed over the site. The pavilions separate different areas of the house and are designed so that the surrounding landscapes can optimally penetrate the house.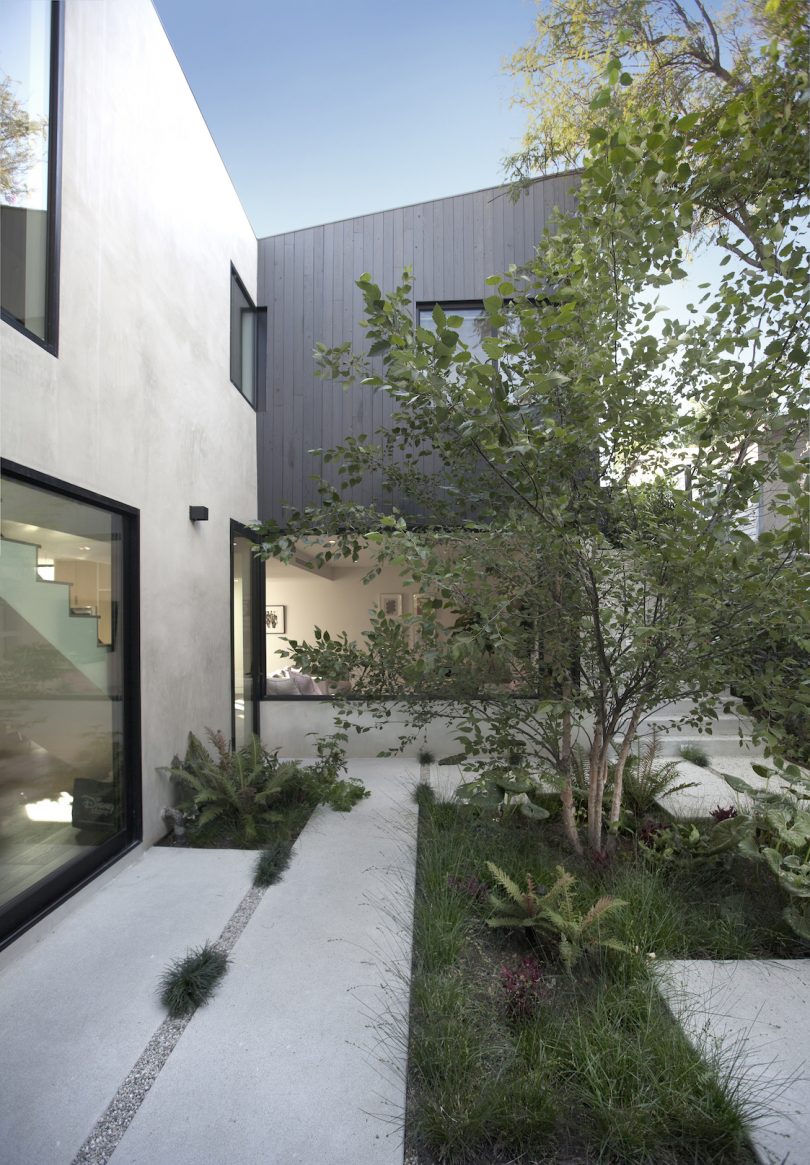 The central courtyard is surrounded by all rooms and can be used as outdoor living space.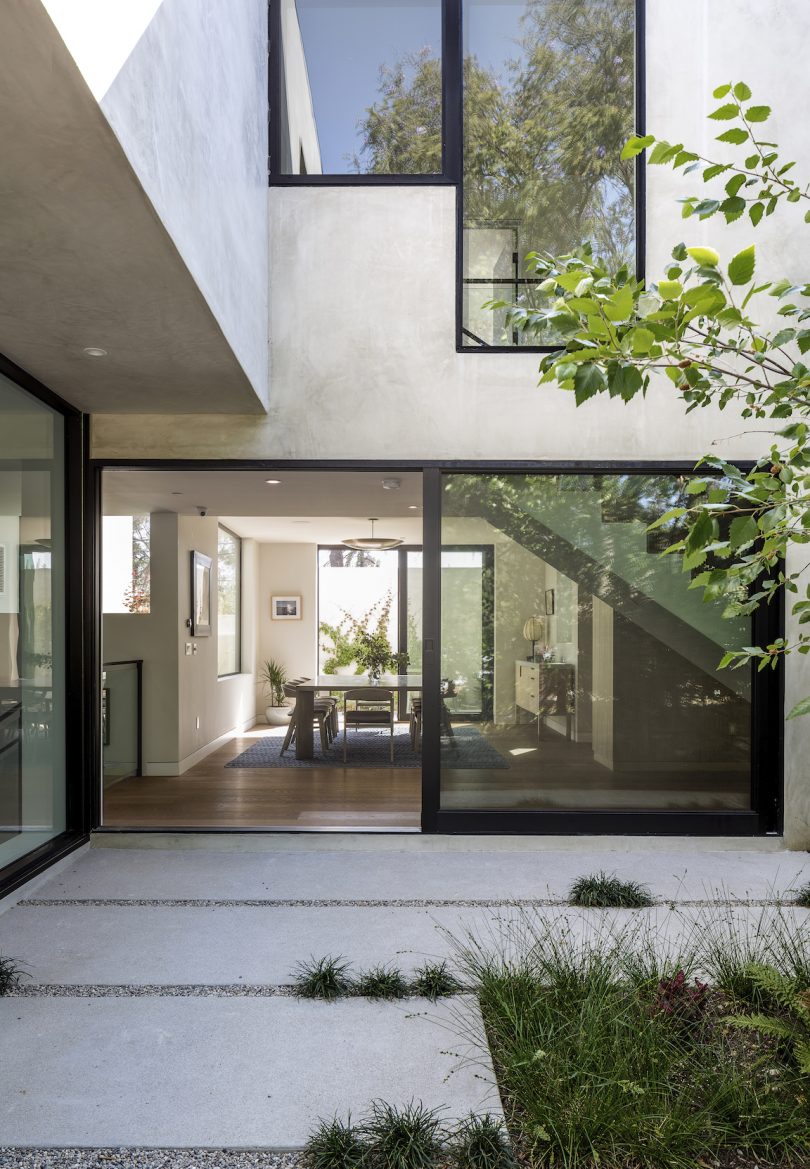 The surrounding gardens visually penetrate the interior through the numerous operable window systems on different levels as well as through the view of the lake, the meadow, the hills and the landscape of the observatory. All native plants and trees are irrigated by an irrigation system with rainwater that is collected on site in catch basins.
The interiors were designed with a neutral, natural range of materials consisting of crack-sawn oak floors and cupboards, windows and inner railings made of dark bronze-colored aluminum, cement tiles and plaster.
The house integrates natural light, passive ventilation, water protection and other active technologies, making it a truly modern garden shed.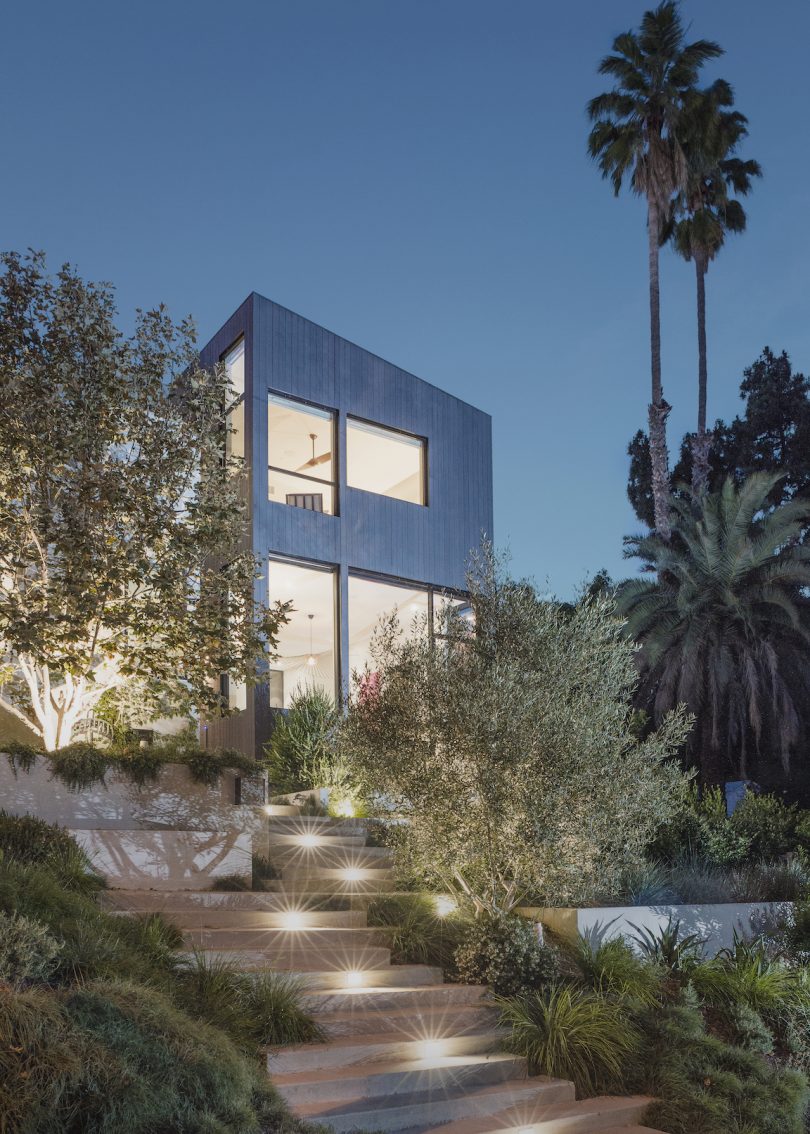 Photos by Brian Thomas Jones.