The Ardmore House is the first project for Chicago-based design studio Kwong Von Glinow and immediately proves that their design skills are already well-developed. Located on a traditional Chicago lot next to an alley, the design reflects a modern floor plan with the private and public living areas flipped. The common areas are on the top floor and the bedrooms are directly below. The open roof is higher and benefits from more natural light with windows on all four sides.
A double-height curved atrium runs the length of the house and extends to the top level, which visually connects the rooms. The staircase is hidden just behind the curved wall that leads to the second floor.
Four triangular trusses describe the five areas of the open space: the living room, the guest toilet, the dining room, the kitchen island and the kitchen.
The interior features a minimalist color palette and choice of materials from white walls and ceilings, paired with white oak floors, trusses, and furniture, making the space appear clean and bright.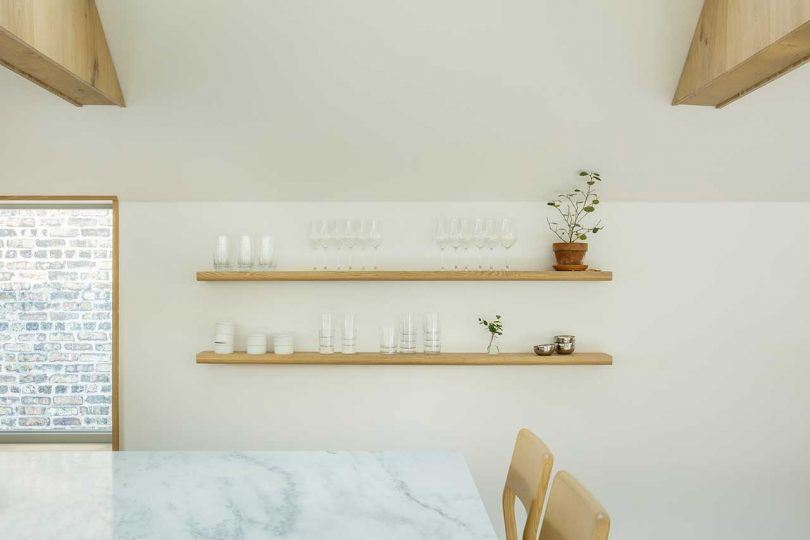 Windows surround the perimeter of the communal floor, particularly the 56 foot long window that runs the length of the house.
One floor below are the bedrooms, which are pushed to the neighbor's side and allow the atrium space.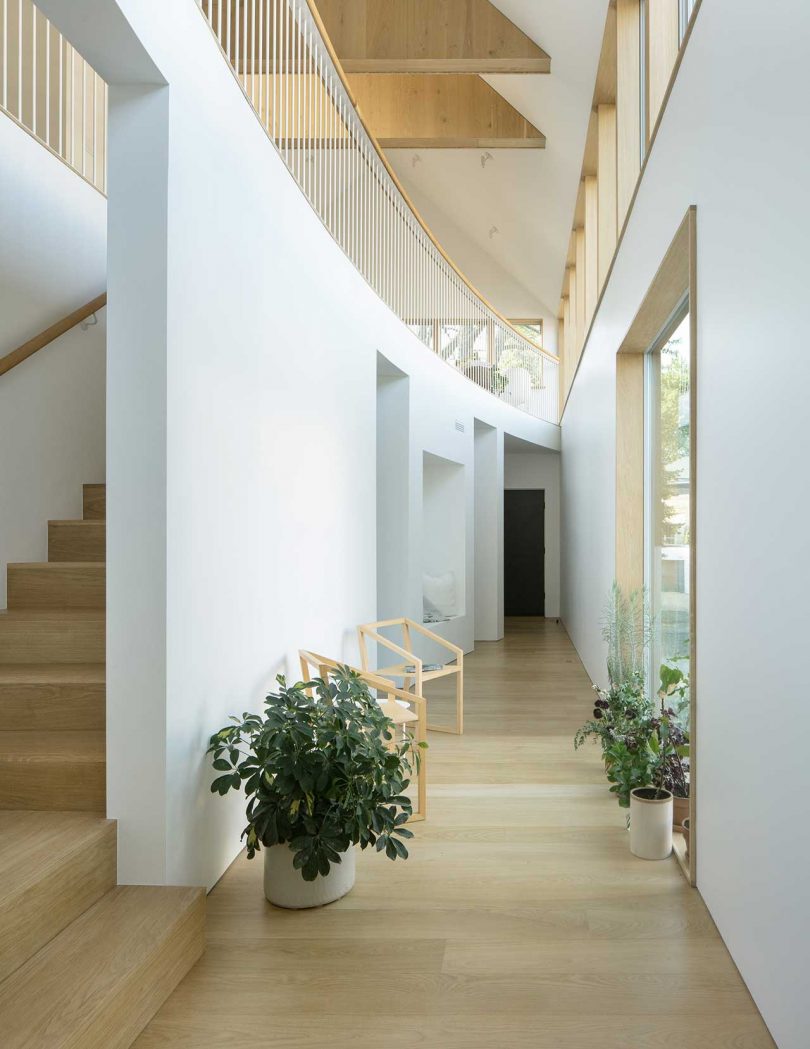 While the exterior is modern, the house retains a sense of tradition with its rectangular shape and standard pitched roof.
The house is on a concrete base that is interrupted by the basement windows. The first floor is clad with gray wood in the lower half and black wood in the upper half, which continues the rest of the way to the second floor.
Photos by James Florio Photography.