Nobody can say that Californians know how to enjoy the outdoors. If you're looking for evidence, Santa Monica-based outdoor-outdoor furniture brand Outer recently announced their second collection: teak. The collection is made from sustainable teak grown in Java. She takes inspiration from the automotive world, using flowing lines and forward movement. Another detail is the integrated seat and backrest with a smooth, curved transition and recessed legs for comfort and safety.
The teak collection consists of eight products and configurations: an armless chair, an armchair, an armless 2-seater sofa, a corner chair, a sectional chair, a coffee table with a conical leg, a coffee table with a square leg and a coffee table with a concrete insert. But let's talk more about the wood the collection is named for. The teak used by Outer has a tight grain and natural oils that act as a protective barrier, creating durable furniture that will stand the test of time.
"Trees are vital to our world. A single teak tree can absorb 10 kg of carbon each year, helping to maintain the earth's carbon footprint in the face of massive climate change, "said Terry Lin, co-founder and chief design officer of Outer. "We are excited about the reforestation impact we can make as a growing company through our partnerships with One Tree Planted and 1% for the planet." The Outdoor Living brand has partnered with the nonprofit to ensure that for every teak chair and sofa sold, more than 15 seedlings are planted in partner forests.
The teak collection includes dirt-repellent, multi-layer memory foam pillows with patented OuterShell ™ covers that can be quickly rolled over the pillows to protect against everyday dirt, grime and morning dew.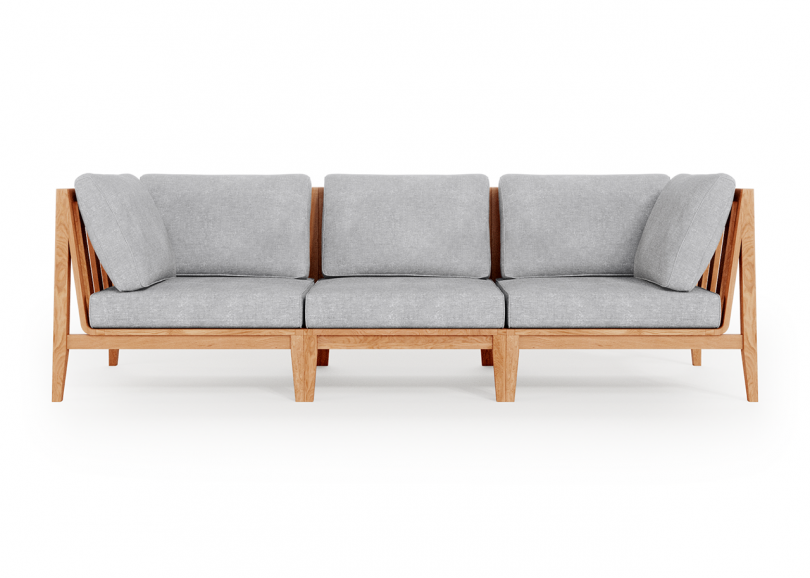 To learn more about the Teak Outdoor collection, visit liveouter.com.