When it came time to design Abu Dhabi's Early Childhood Authority Headquarters, they hired a Dubai-based interior design studio Roar, led by Creative Director + Founder, Pallavi Dean. The 1,800 square meter office offers a bizarre aesthetic with playful and colorful elements, paired with an innovative workplace design. The result is an inspiring place for adults to remember "seeing the world through a child's lens".
Although the Early Childhood Authority's office is not intended for children, its playful twist creates a relaxing, invigorating, and carefree environment. Vibrant colors, tactile textures, and soft shapes bring any room to life without feeling over the top or childish.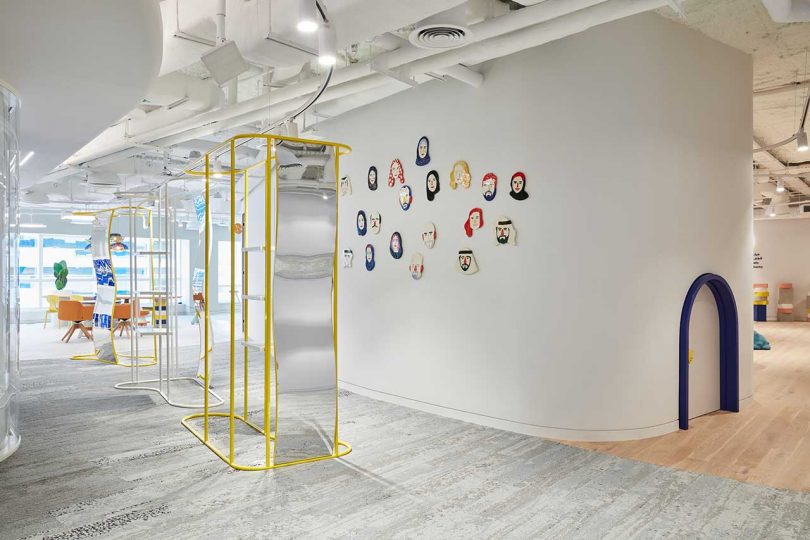 Distorting mirrors encourage interaction between employees and visitors – a perfect reminder that adults are having fun and being productive at the same time.
The office includes a curated mix of pieces that set the tone and mood of every space in the office. They even consulted with a color psychologist to develop the color scheme consistently to evoke specific feelings.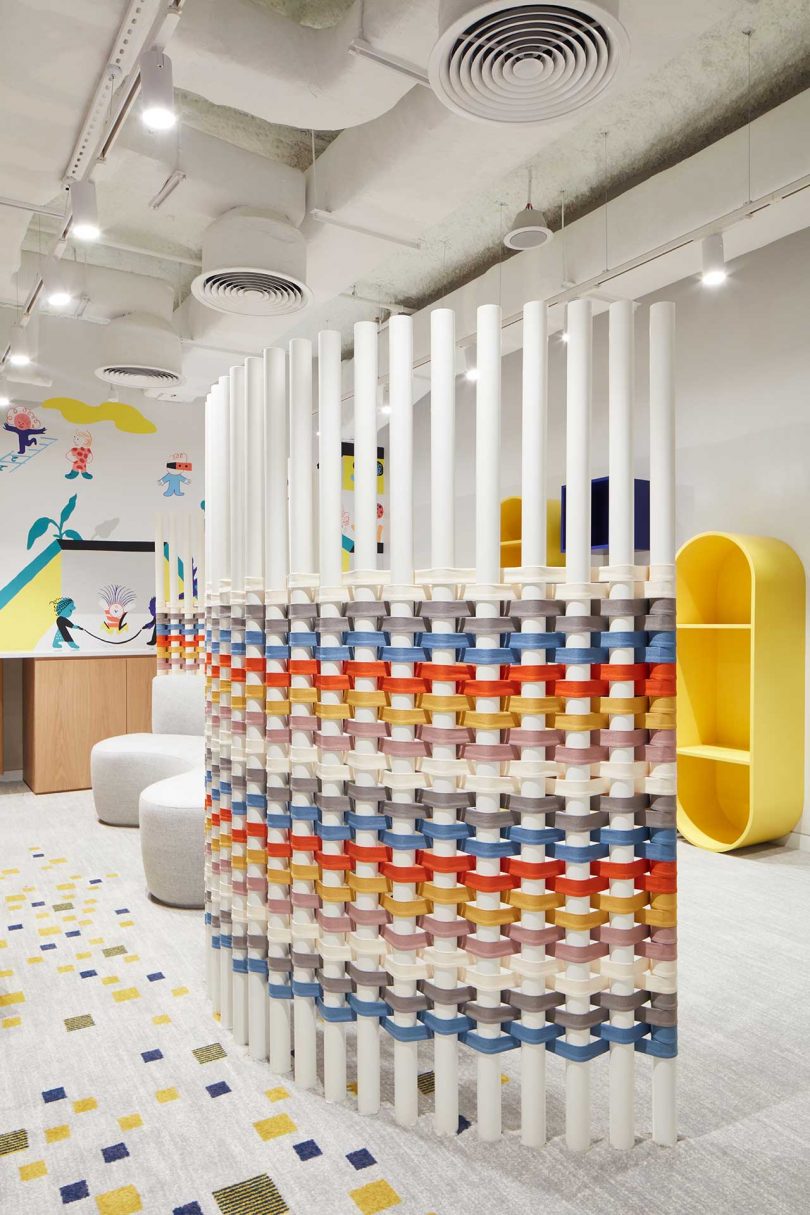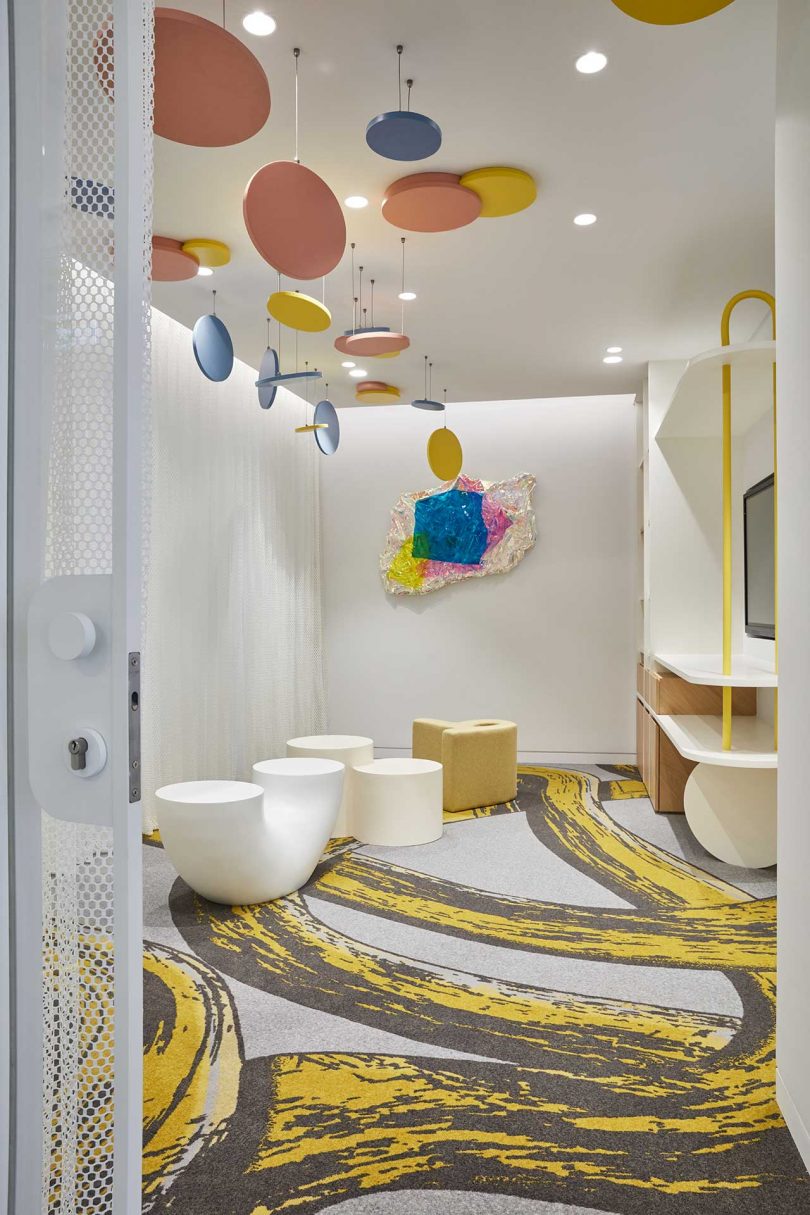 It's impossible not to smile at work here!
The design offers focused individual workplaces as well as places of collaboration.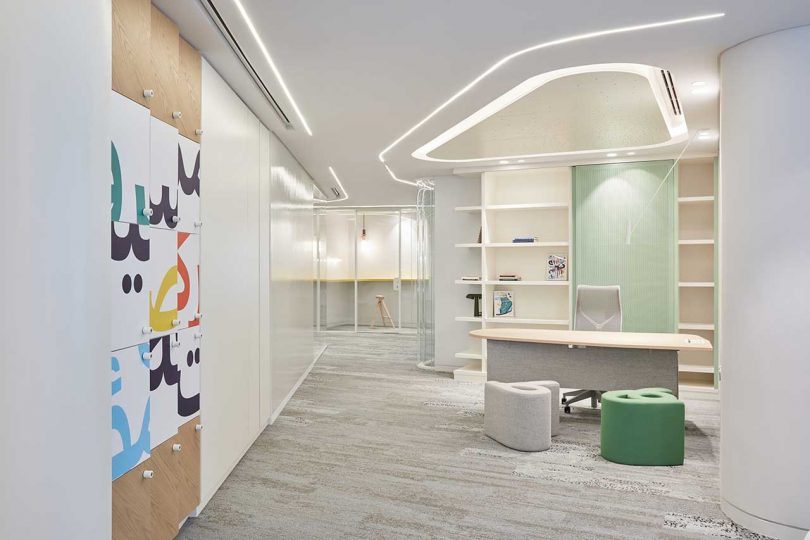 Each bathroom has a normal door with a small door inside to remind everyone that it is a space for adults and children.
© Photos Eyes Project