It is said that the fountain of creativity will never run out, and the Mohawk Group just added more water with the release of their Personal Studio design tool. First of its kind, Personal Studio is a seamless visualization platform that allows designers to create custom flooring solutions for all of their custom projects. Personal Studio is able to process all types of construction for soft surfaces and offers innovative real-time renderings, room scenes and other digital elements, as the selected floor pattern is re-colored and personalized. First, go to the user-friendly interface and choose a sample and other specifications from the extensive library of carpet products from the Mohawk Group or the hotel brand Durkan – and take some time to get creative.
"Personal Studio helps customers find their own way to better design by providing more options for personalizing products and giving them all the resources they need to visualize and specify commercial floors," said Framarz Mistry, Director of Design Technology at the Mohawk Group. "With Personal Studio, the process of ordering samples of your personalized floor begins with a single click. Our customers and their dedicated account managers can follow the progress of their designs and samples from start to finish in real time. "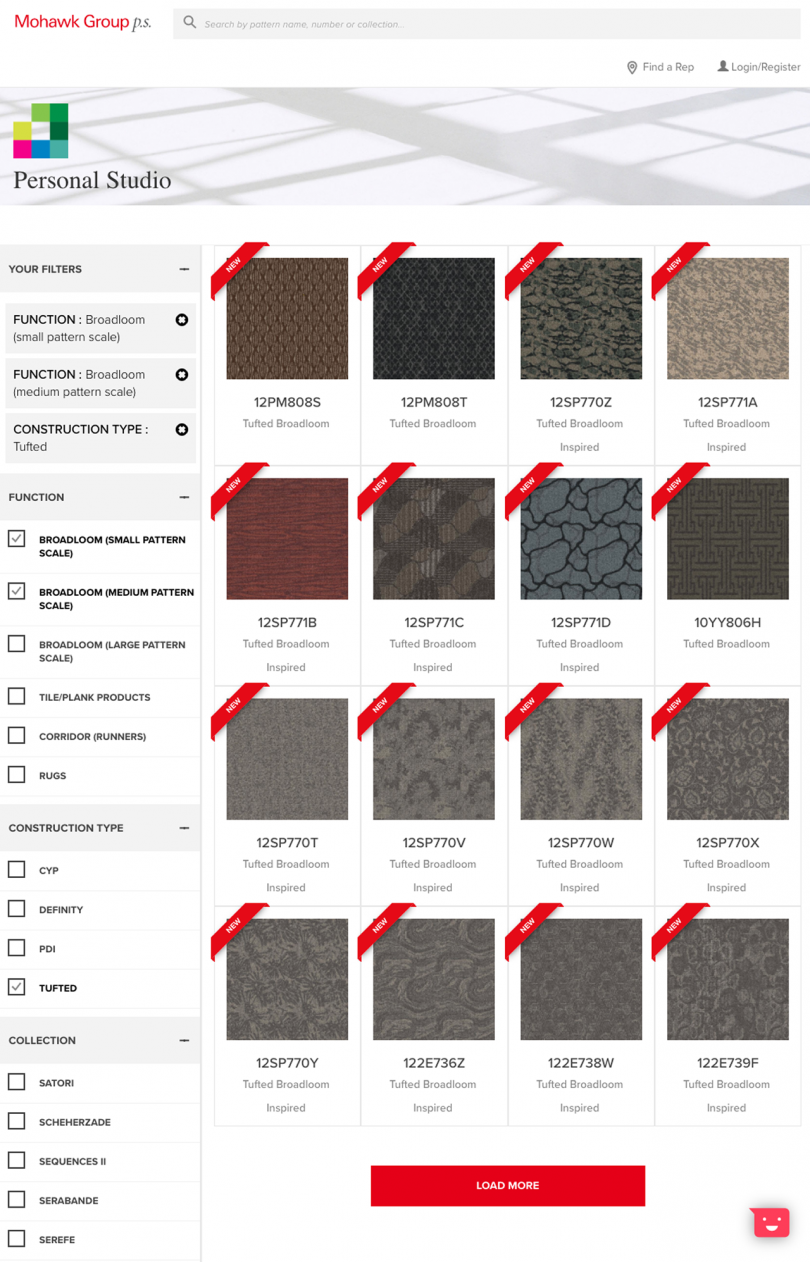 Take it from us, you can spend hours personalizing patterns on the platform and still feel like there is more to discover, especially if you love color theory. However, if you're happy with a Mohawk Group or Durkan pattern, pick a room – themes like hospitality, workplace, education, or healthcare – and see what your design would look like after installation.
We found this three-dimensional facet of the interface very valuable, especially when it comes to experimenting with patterns and scales. The digital assets created in Personal Studio can also be used in standard CAD drawings and 3D visualization software. This gives you the streamlined tools you need to efficiently achieve the perfect design.
Another, perhaps surprising, benefit of using Personal Studio is the ability to streamline the workflow. Because the user interface was created specifically for Mohawk's Commercial and Hospitality Floor business units, there is no longer any need to click back and forth between different programs. You can now use your custom design for multiple areas and product types and save them to your account on the platform for future reference. If you want a more tactile solution that you would like to see for yourself or share with clients, just request a digital, printed or physical sample of your creation. That kind of flexibility is of great value in the industry and we can't wait to see what you do with it.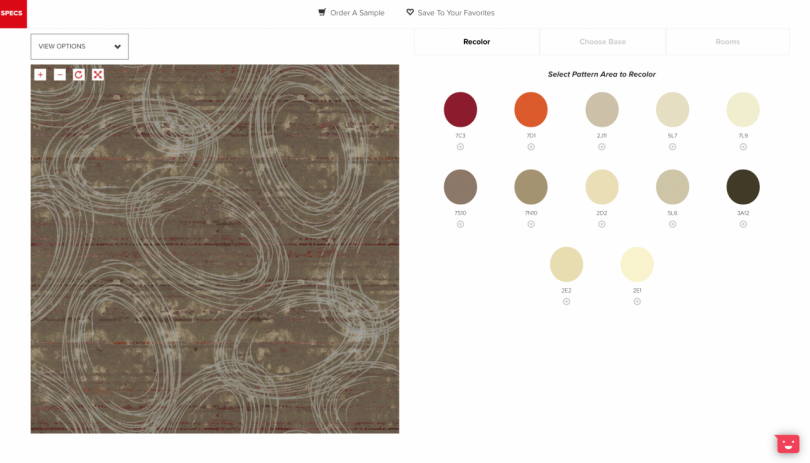 Mohawk Group and Durkan invite the design community for a one-on-one demonstration by Personal Studio to see how they can optimize your next design project. For more information and to start your personalization journey, please visit PS.MohawkGroup.com.