It was a pretty mild March here in the northeastern United States, and we're all getting nervous about switching to outdoor living for spring! Two of our current favorite outdoor dining collections are from Skagerak – Overlap and Reform. Both are casual and offer a lot of potential for alfresco (safe) dining in warm weather and more. (We're big fans of the Lilium series too!)
The Reform collection designed by Louise Hederström looks classic yet modern. The reform table and the reform bench, which combine aluminum and teak, naturally go well together. But they are also great for themselves, for example as a perch for your plants in containers. The powder-coated aluminum and the untreated teak combine industrial and natural elements and make the parts of the collection compatible with other garden furniture.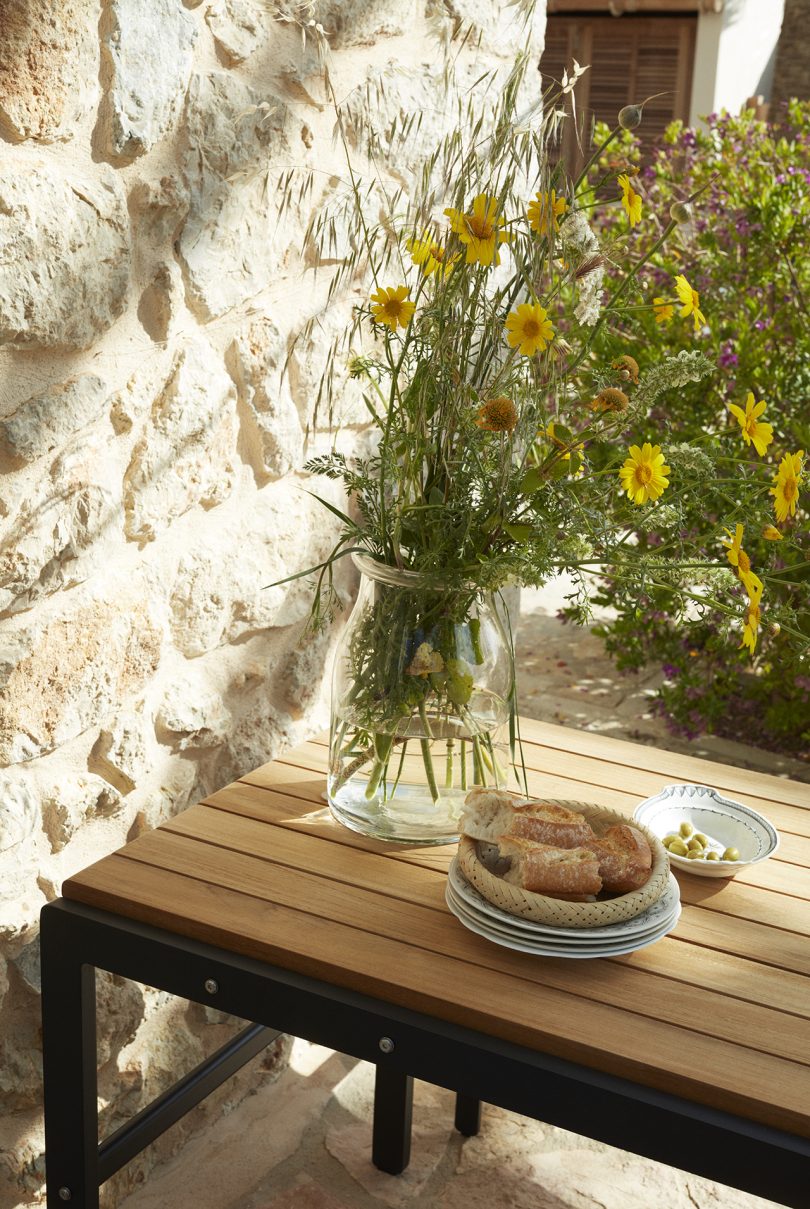 Skagerak's Overlap collection takes its name from the overlapping steel legs depicted on both the Overlap table and the Overlap bench. These pieces designed by TAF are suitable for both indoor and outdoor use. Wooden boards add to their contemporary aesthetic. The collection is solidly made and can blend seamlessly with any number of other styles.
>>> To learn more about Skagerak's reform and overlap collections outdoors or to discover more solutions for outdoor living, visit the Design Milk Shop! <