Once a former factory building near Viktoriapark in Berlin, this loft apartment was converted around a structure in the middle of the open space. Neulant van Exel designed and built the Living Cube on two floors to create much-needed spaces for the apartment to work for a family with children. On the lower floor there are two children's rooms with glass fronts that let in daylight throughout the day. Integrated curtain systems offer privacy at night and when required. On the second floor there is a bedroom and an open kitchen overlooking the open living room.
The shell of the cube is made of black MDF, which contrasts the white walls and ceilings. A matching staircase made of black powdered steel connects the two floors.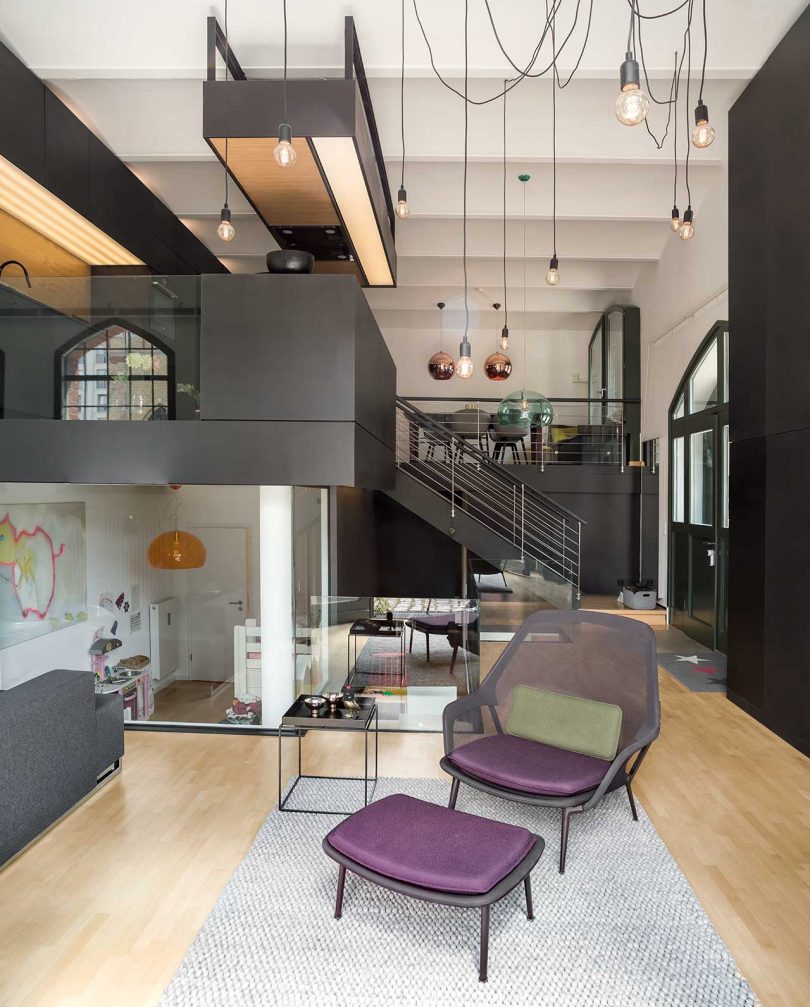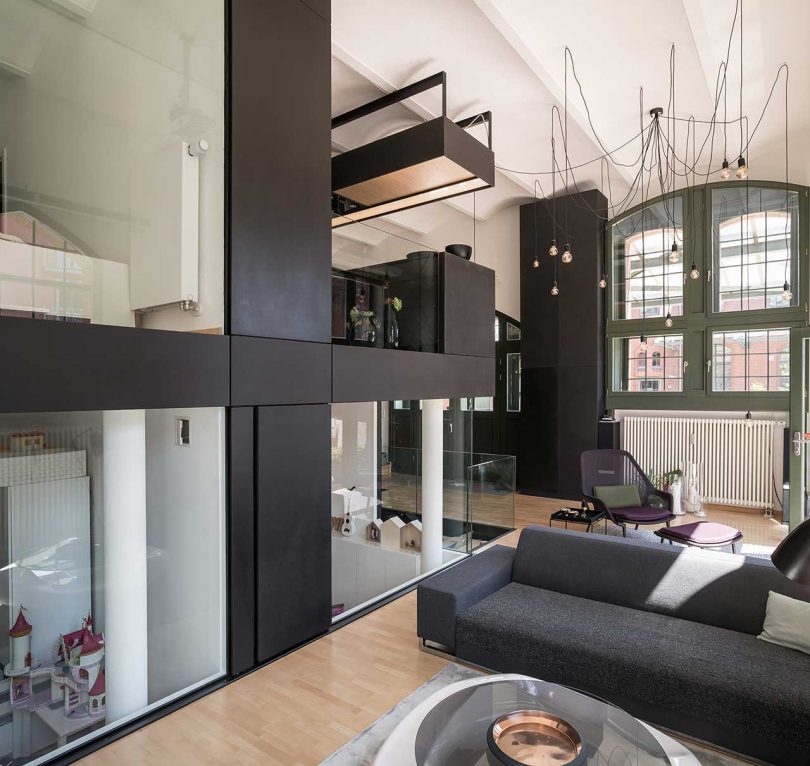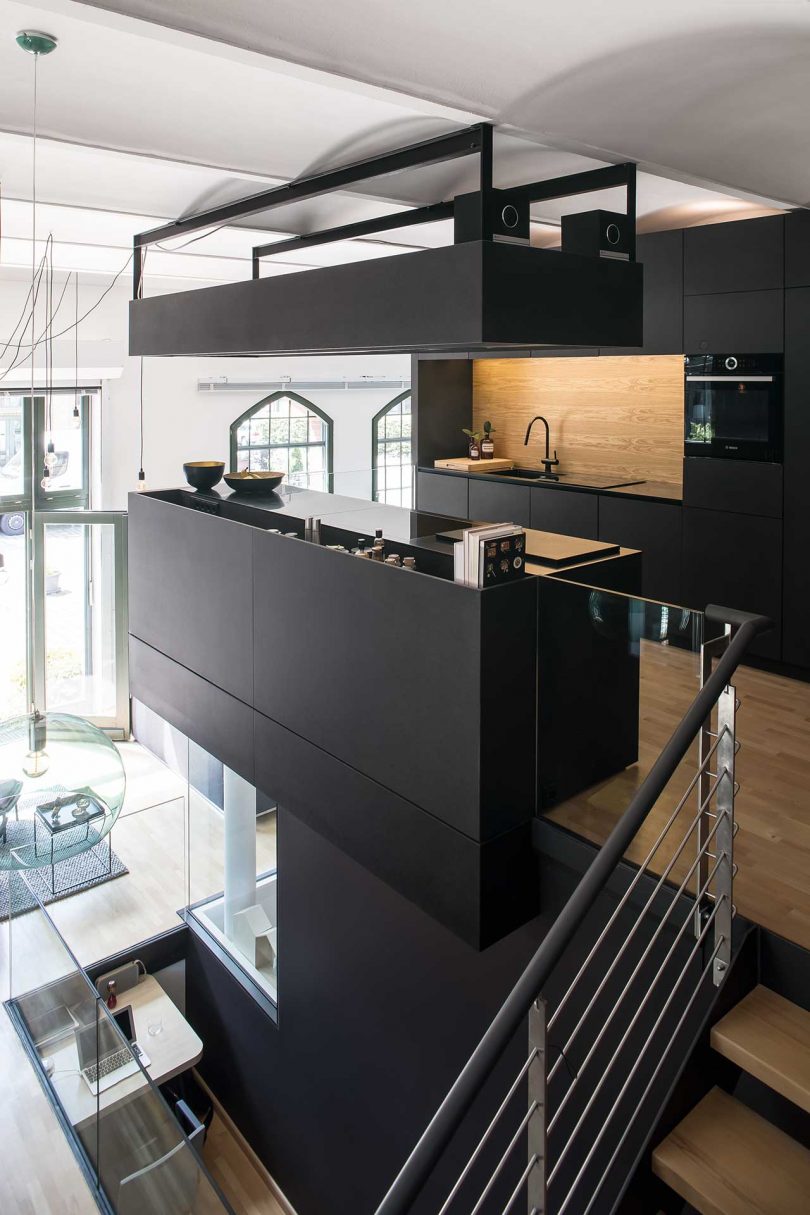 The minimalist kitchen is equipped with a bespoke black cabinet system that is complemented by a warm wooden floor that complements the wooden floor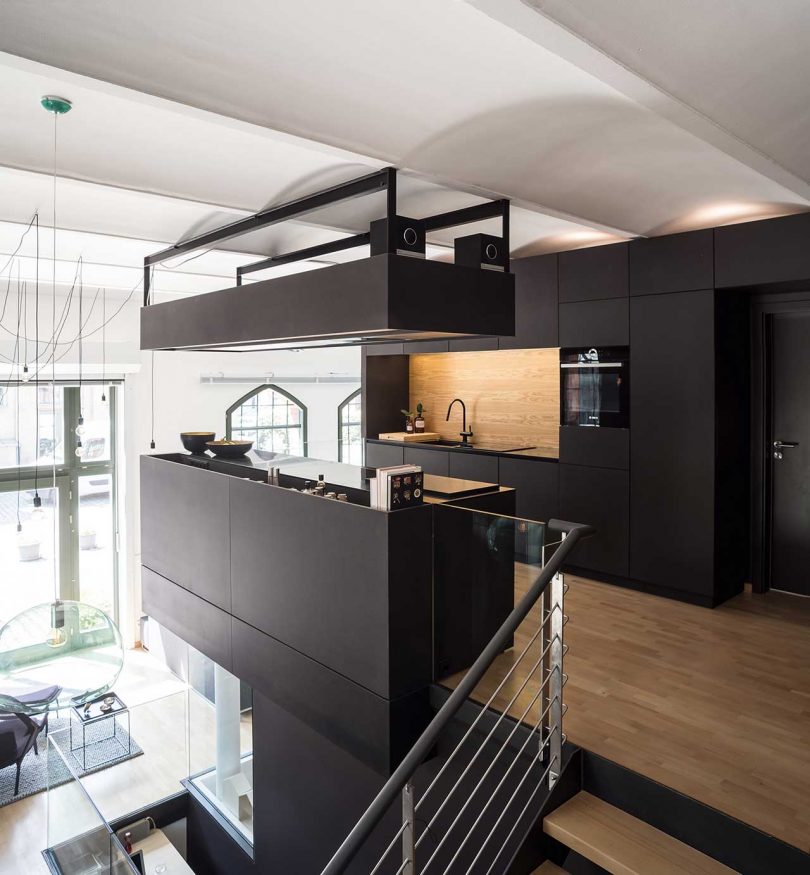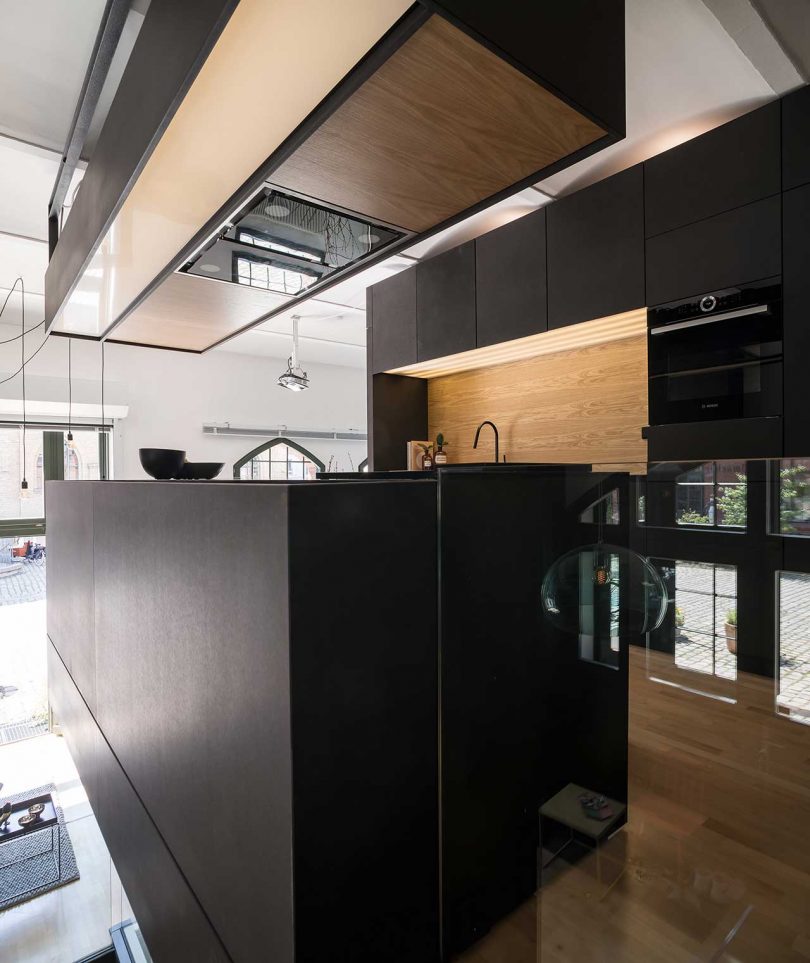 Photos by Jens Boesenberg Berlin.