After discovering this summer house in 2017 while walking about an hour outside of Copenhagen, Marie Hesseldahl fell in love with the architecture and the way it blended into the natural surroundings. The one-storey, wooden "type house" was designed in the mid-1960s by the renowned Danish architects Knud Friis & Elmar Moltke Nielsen von Friis & Moltke. The original owner saw the design in an architecture magazine and had it built in a pine plantation in North Zealand, Denmark in 1969. The house is simple, but littered with original features and materials, including pine veneer wall paneling, black ceiling beams, and built-in furniture. Not everyone would appreciate this mid-century jewel as much as Hesseldahl, but as a designer and design manager for the Danish brand Muuto, it fell into the right hands.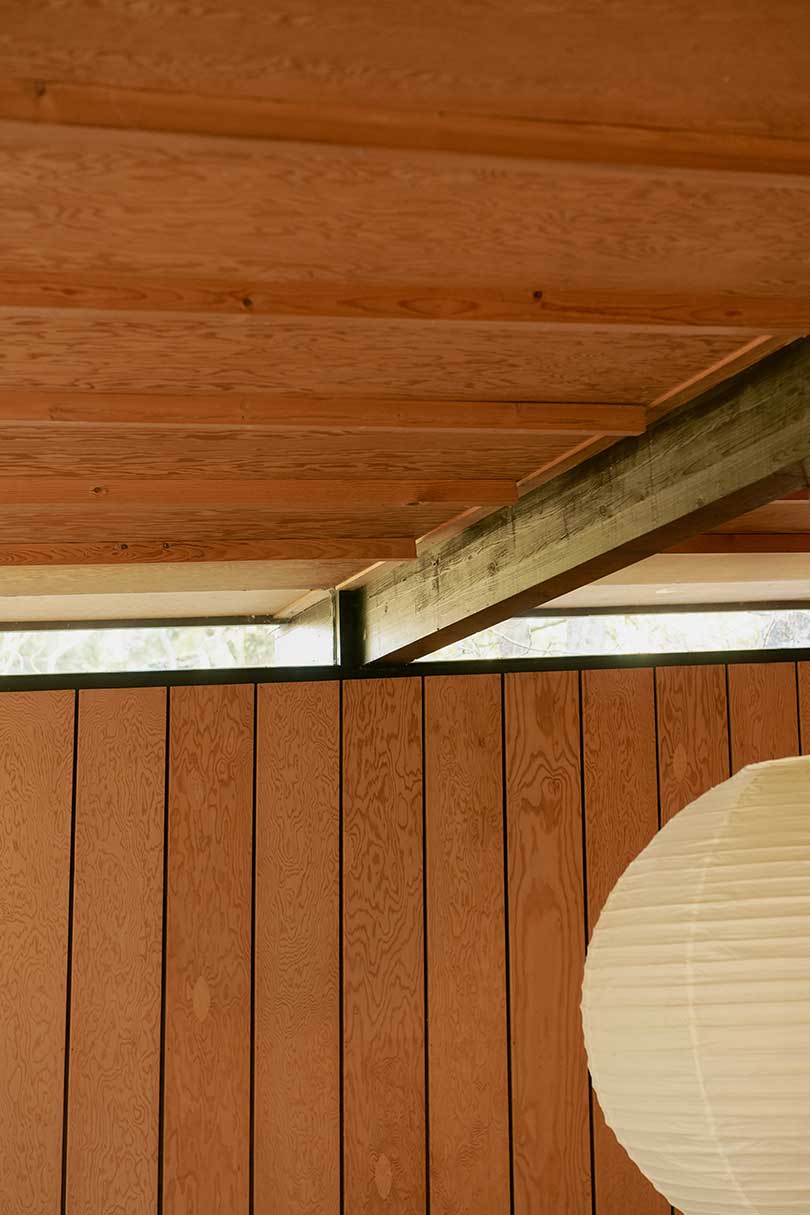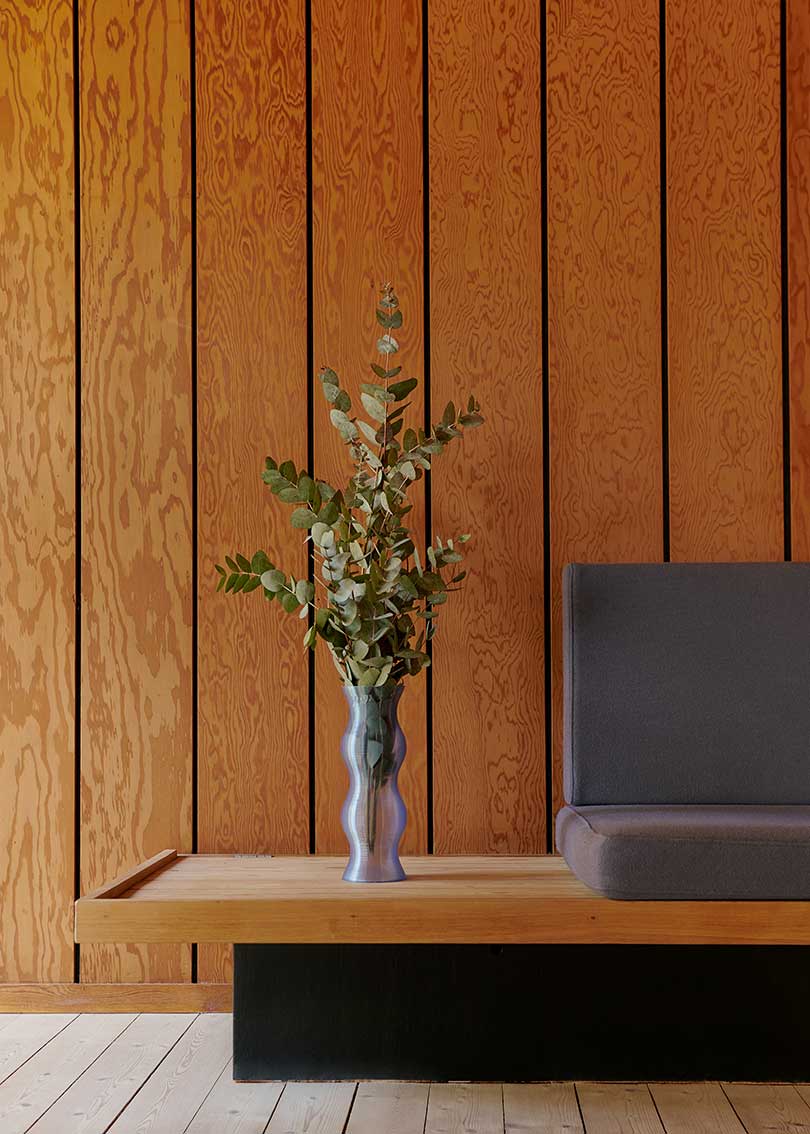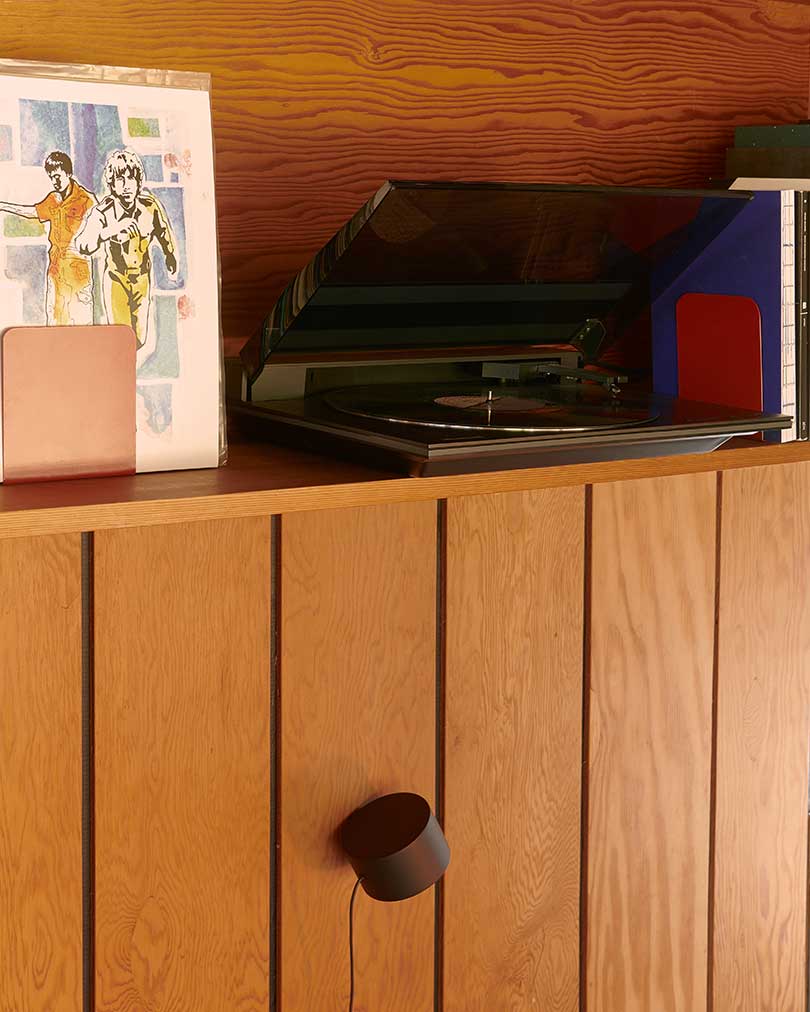 The main living area offers an unobstructed view of the landscape through floor-to-ceiling glass sliding doors and windows. When open, the interior and exterior merge and make the house appear larger.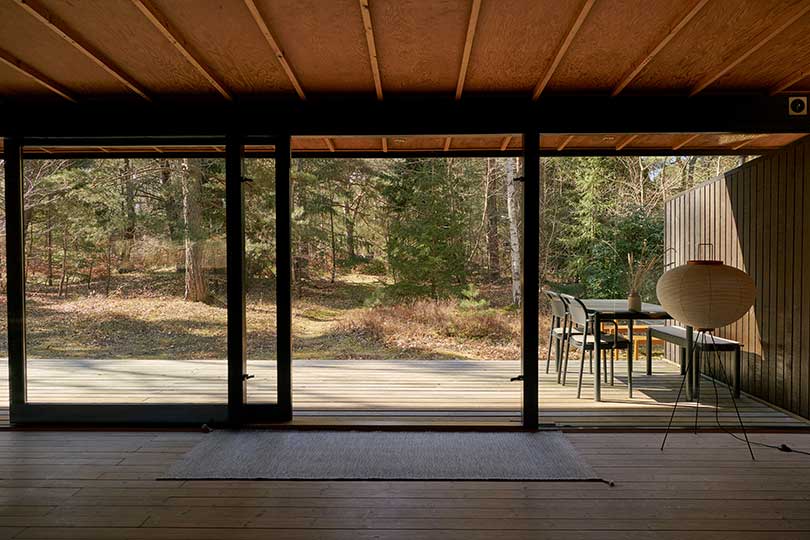 Carefully selected pieces by Muuto are dotted everywhere, such as the Ambit pendant lamp above the dining table and the Outline Chair in the living room.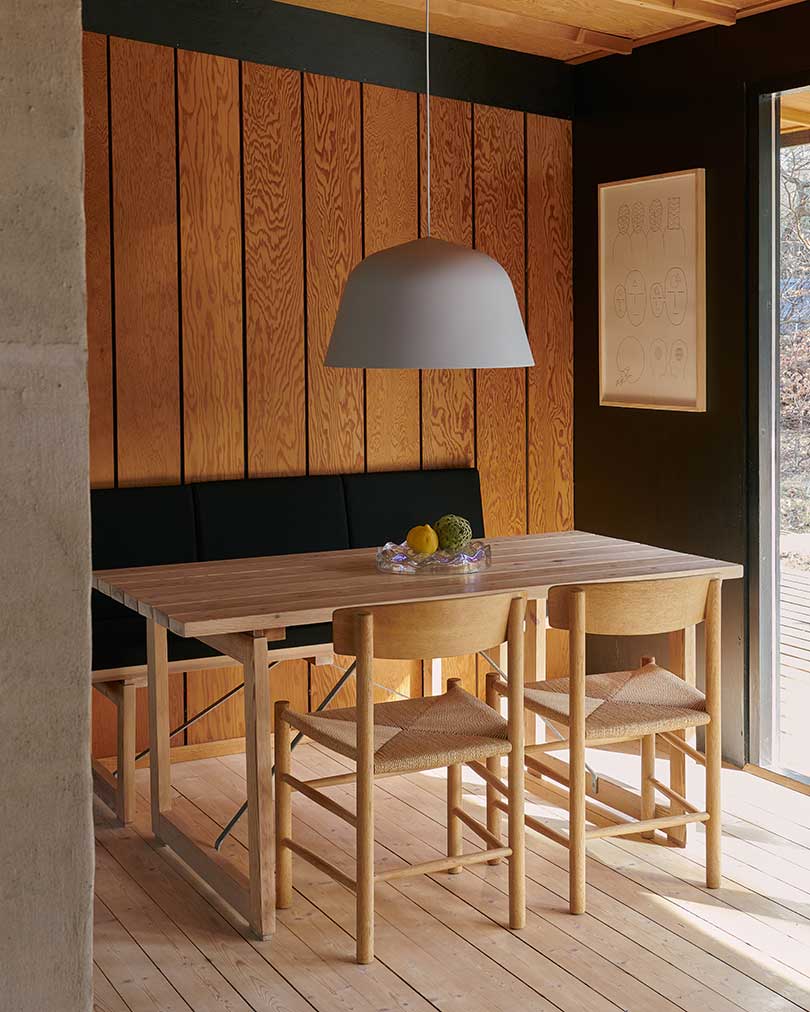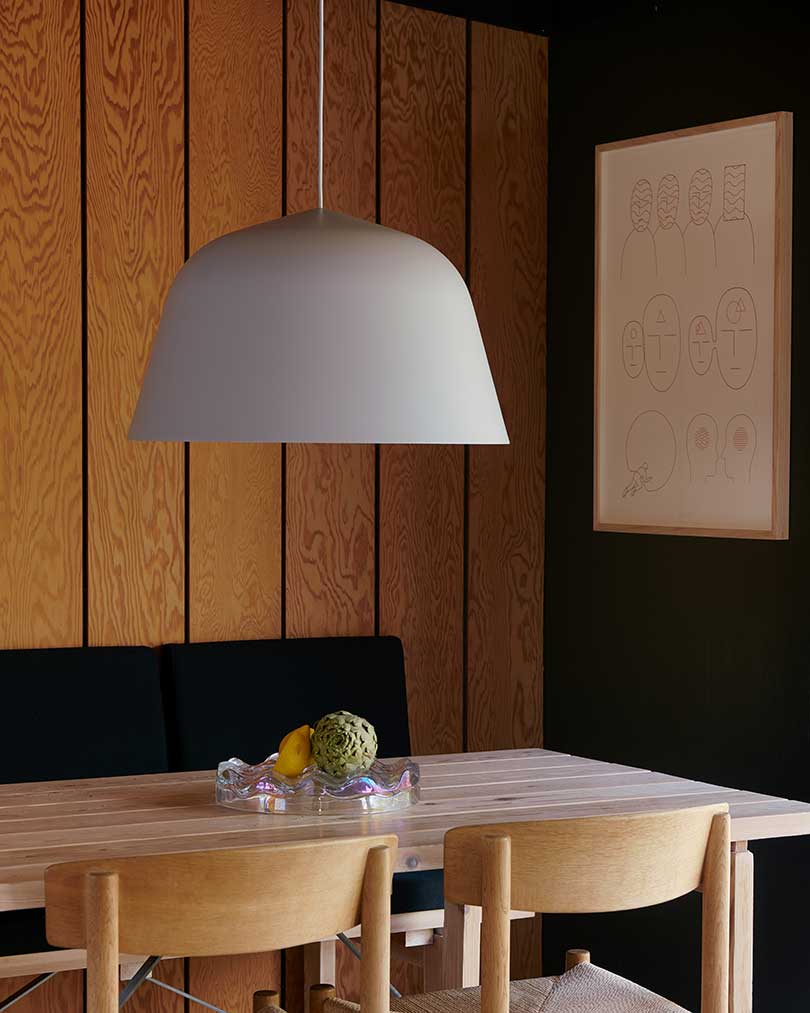 While Muuto played a role in furnishing the house, Hesseldahl mixed pieces from other brands, including the portable Mayday lamp (below) by Konstantin Grcic for Flos.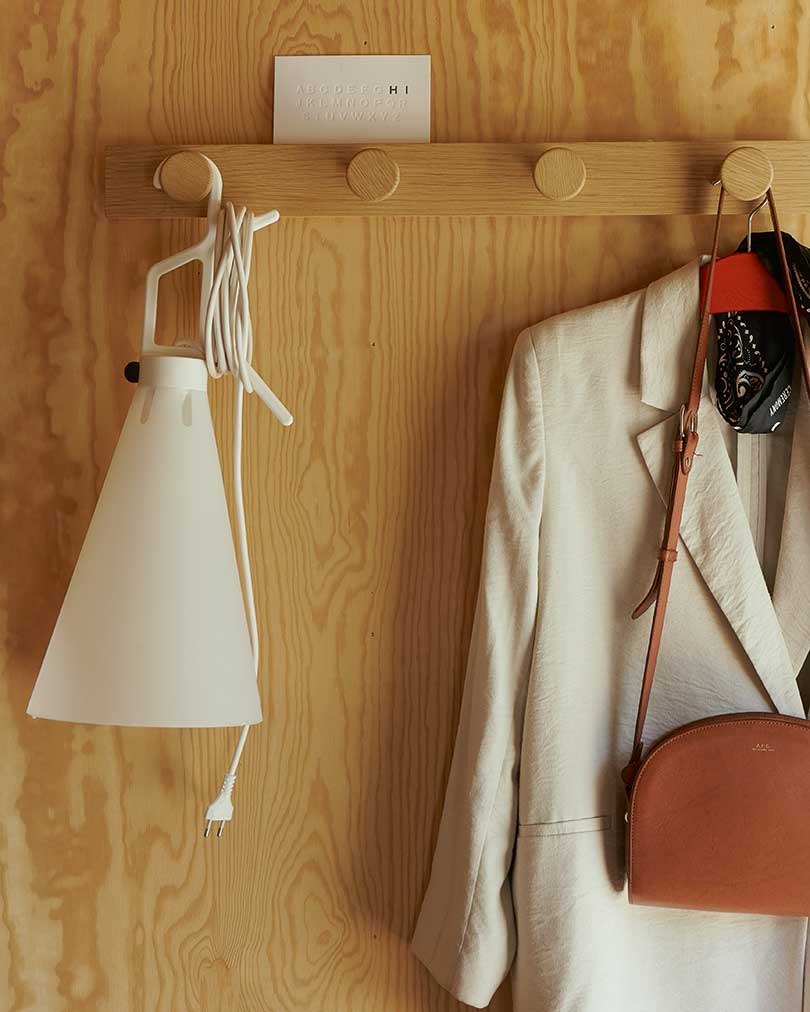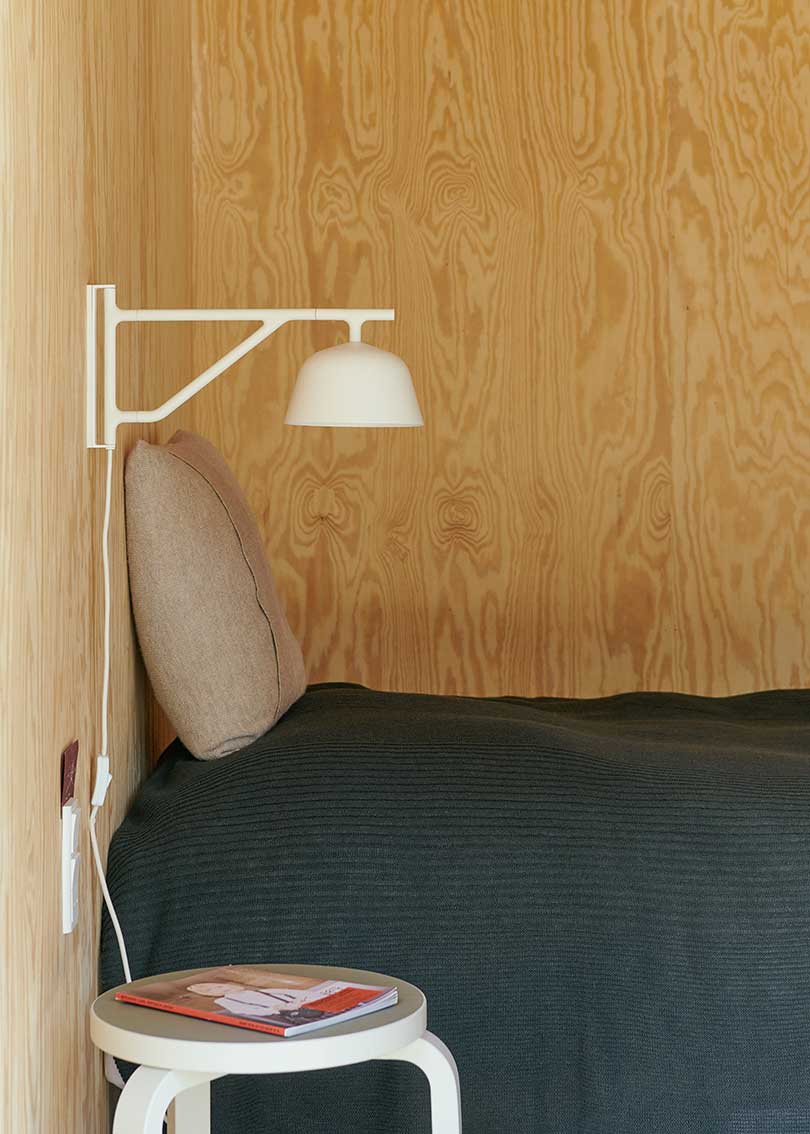 The Muuto Ambit wall lamp is the ideal bedside lamp for reading a book or magazine.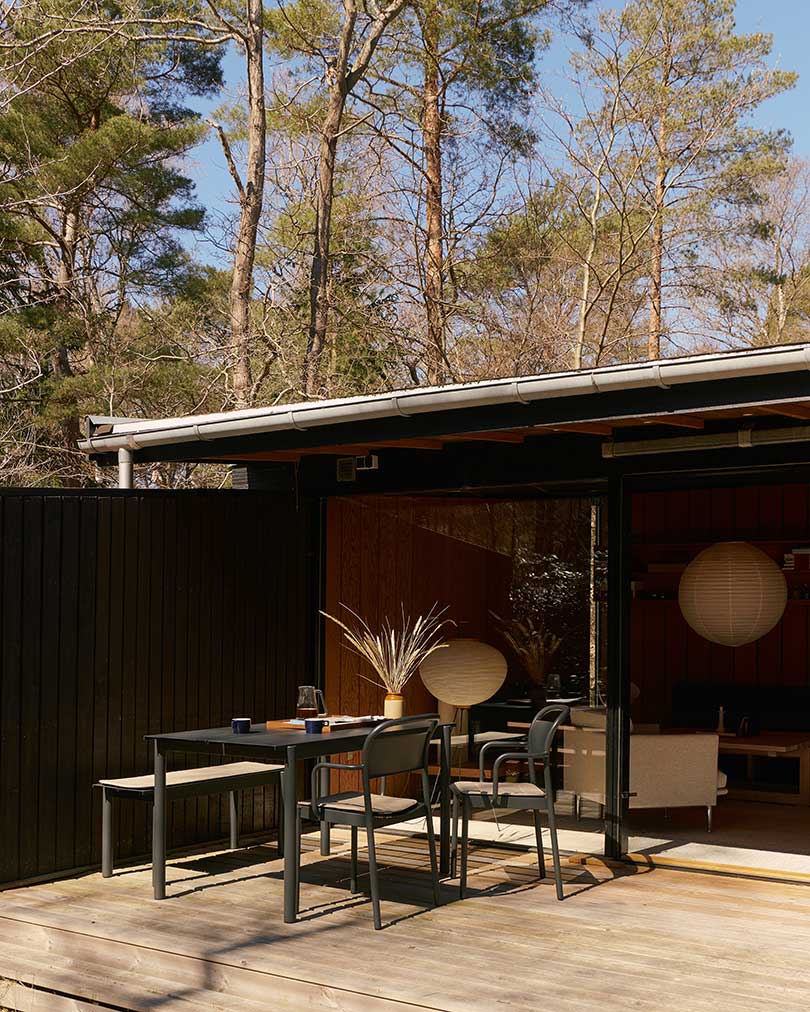 The Muuto Linear Steel Table, the Linear Bench and two Linear Steel Armchairs in dark green create an additional dining area on the deck. "When Muuto entered the outdoor furniture market with the Linear Steel Series, we had to find a color palette that speaks this language. I was inspired a lot by the natural surroundings of my house; the predominant pine plantation, the seasonal leaf change and the warmth of the sun, "says Hesseldahl. "In the end, we got four colors, two of which came directly from this inspiring foundation – a deep and natural dark green that leads the mind to nature, and a light but calm burnt orange that mimics autumn leaves and the burning summer sun. The two characteristic colors are supported, reinforced and developed in the context of their surroundings. Both were eventually tested in my summer house garden before they were finally selected for the Linear Steel Series color palette. "
The summer residence of Hesseldahl with its traditional Scandinavian design heritage is the perfect backdrop and inspiration during the design process of new Muuto products, as the brand wants to "preserve and expand" this heritage.