We are about spending every last minute of summer outside, and Living divanis new outdoor furniture collection, Kasbah, is a fully customizable way of relaxing. Designed by David Lopez Quincoces, it includes a modular sofa that manages to be informal, elegant and delicate at the same time. A solid wood frame forms the basis for its various elements – terminal, pouf and corner – which can be combined with cushions and a roll that serves as an armrest or headrest, should the frame be used as a daybed.
"Kasbah was created while working on a residential project for a client from Morocco who asked for a very large sofa with a particular modularity, very versatile, which can be configured in different ways and which can use wood as a tactile material. We have also decided on Teak Burma, a material from certified plantations, as well as special forms made from recycled plastic, in order to make all components as sustainable as possible in order to always guarantee the maximum quality of the project. "Said designer David Lopez Quincoces.
The solid teak Burma wood is treated with a water-repellent oil finish. The seat panels from Kasbah are made of black milled HPL, which is supported by the frame and the shaped corner and center supports made of recycled and regenerated polyamide. The cushions are covered with outdoor fabrics and can be removed for cleaning using zips and Velcro fasteners.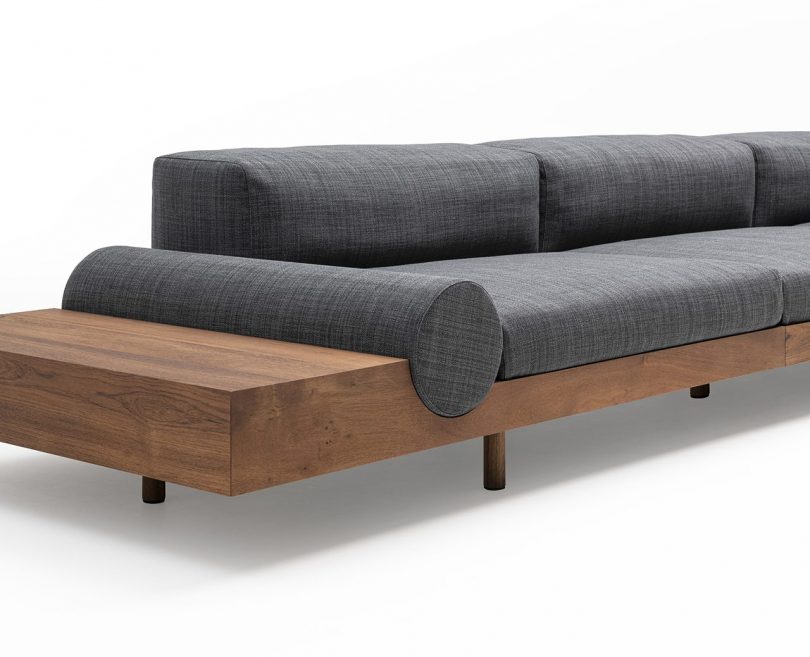 To learn more about the Living Davani kasbah collection, visit livingdivani.it.