This week's DMTV milkshake guest is a luxury home stager Leia T. Ward, Founder and Director of LTW Design and one of the "Top 10 Luxury Stagers" in the USA (Former clients are Bruce Willis.)
Whether you're buying, selling a home, or just wondering if you'll ever get around to properly decorating the house you live in, Leia knows exactly what a homeowner needs to do to maximize their price – it doesn't matter whether that is that carpets pick up or adapt, albeit temporarily, to a transitional modern decor scheme. "When we stage people's homes, it can be very different from the style in which they lived," she says. "If you live in a very traditional colonial building in the center, we could make it a little more modern so that it appeals to potential buyers. It may not match the aesthetic of the sellers – and we tell them that's fine. We only sell your house. You don't have to like that. "But that is often not the end of the story:" Sometimes when you come in and everything is staged, they say, "Oh my God, I've never seen my house like this – I wish I had I love it and can you design our new house? "Another buyer even took his house off the market when Leia's team had finished the staging:" They loved the staging so much that they took it off the market and didn't sell the house, "she says." That may have been a win for the seller, but not so much for the agent. I felt really bad about it. "
In this milkshake, too, Leia reveals the "only trick" of home staging and the best advice she has ever received – both as a designer and as a business owner. She also talks about one of the most difficult parts of the brief: dealing with the intense emotions that can accompany a home sale. "We never know what we're getting into," she says. "Someone could get a divorce. There could have been a loss in the family. It's not always that people move to bigger, better, nicer homes. I think the biggest thing I do is try to manage emotions – just be empathetic to what the sellers are going through and try to emotionally remove them from the property, market them, and package them as a product and getting them on board so they can get the biggest deal. Ultimately, it's about everyone wants the best price. "Tune in for more ideas on how to get it.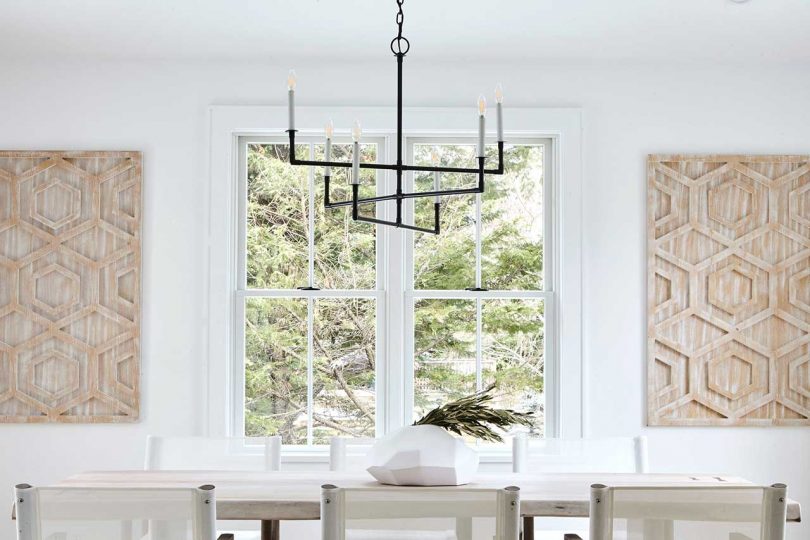 Photos by Andrea Carson.
Diana Ostrom, who has written for Wallpaper, Interior Design, ID, The Wall Street Journal, and other media outlets, is also the author of Faraway Places, a newsletter about travel.
Milkshake, the first regular series from DMTV (Design Milk TV), shakes up the traditional interview format by asking designers, creatives, educators and industry experts to randomly select interview questions from their favorite bowl or container. In their open discussions, you will not only get an insight into their personal housewares collections, but also valuable insights into their work, their lives and their passions.