Cristina Casanas-Judd was a former set designer for feature films and television and began her career in the hit series Queer Eye for the Straight Guy, which worked with Thom Felicia. Almost nine years later, Cristina left the industry. There was a good reason for that – to co-found Me and General Design, a Brooklyn-based, full-service architectural interior design studio with her husband, General Judd. Cristina is fascinated by the human experience and how design changes and enhances lives. Her design ethos originates from Chile and is based on minimal essentialism overlaid with rich hues and textures that are offset by contrasting patterns and colors. Her inspiration leads to a curation of unique pieces and personal expression that feels experienced and lived. Outside of work, Cristina is a mother of two, has a French Bulldog named Thor, and is a loyal friend, wife, and dream creator.
Today Cristina comes to us for Friday Five!
1. The human connection
I've admired Shani Crowe's talent for turning braids into art since I first saw her exhibit at SCOPE Miami in 2017. This particular image, "Above all," resonates deeply with my love and fascination for human connection. Whether it is family / sibling love, partnership or marriage, the human connection is of vital importance even at the most basic level. And in turn, it can be one of the most powerful experiences ever.
2. Chilean vineyards
I was born in the USA but traveled to Chile during my childhood. Every year my husband and business partner General and I take our children to our beach house, which is an hour and a half from Santiago – surrounded by vineyards on the Chilean Wine Route. The classic backdrop of the Andes and the well-tended grapes remind me of a child. In the last ten years, the number of biodynamic wine producers in Chile has more than doubled, as many Chilean regions have an idyllic climate for the production of organic wines. A win-win situation for me!
3. Sunsets + the ocean
During our vacation at our beach house, regardless of the weather, we can always catch the last glimpse of the sunset over the Pacific from our lawn. It has become a tradition and a highlight for our family over the years. But for me there is nothing like roaring waves and sea air to put things in perspective and recharge me.
4. Ethical + sustainable clothing
The term ethical and sustainable clothing versus fast fashion has been common in our home for more than a decade. While I have my favorite brands like Lacausa in LA for their classics and convenient signatures, they also practice ethical manufacturing, partner with charities, and give back. But these days we've been visiting second hand clothing stores and coming out with gems.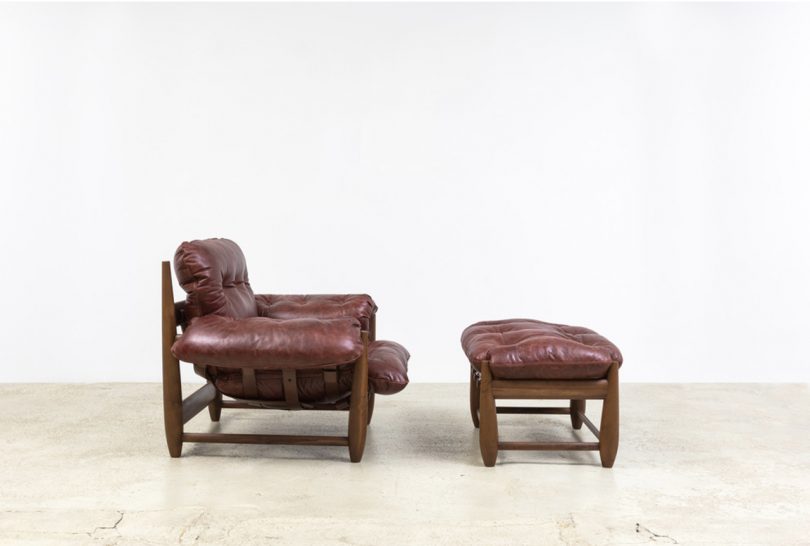 5. Comfortable lounge chairs
This 60 year old Mole lounge chair by Sergio Rodrigues, circa 1957, speaks miracles. Classic, timeless and comfortable! If only everything could stand the test of time and feel like it was sitting on a cloud, the world might be a different place.
Work by me and General Design: