A world designed by Leah ring would be a play of colors. You can see it in her Los Angeles home – which she shares with artist partner Adam DeBoer – in her clients' interiors and in her product design (including the acrylic jar she pulls this week's questions from). Leah Ring's world seems like a window into a more exuberant future – and this week DMTV milkshake, she shares how even the most monochromatic of us can move into a brighter room. "I think you can introduce it in a very small way that really makes a big impact," she says. "It could be as small as a stripe on a pillow in a super weird, light color like chartreuse," she says. "You might want to keep your walls white, but how about painting the window trim a bright cobalt? Think about introducing it in a small way if you are afraid of color – it can have a big impact and make the room so much more thoughtful and individual. "
Also in this week's Milkshake, Leah shares her not-so-secret source for excellent, budget-conscious home furnishings: "I use Etsy all the time – I joke that I'm the queen of Etsy because I spend hours on it," she says. "I find the best things on Etsy – both vintage and small manufacturers who may not have the resources to shop elsewhere. And you can get amazing carpets from Morocco and Turkey – it really is my first port of call for weird, quirky vintage and one-of-a-kind items at great prices. "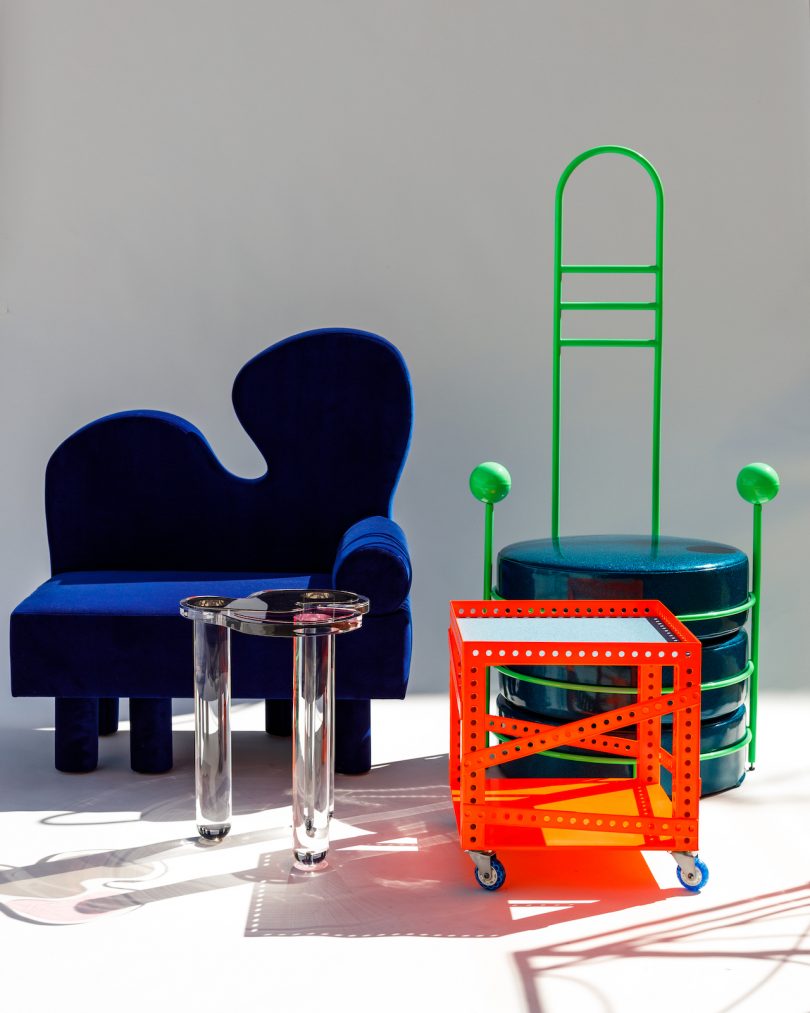 We're also talking about her big reveal for the second half of 2021. "I bought a tiny house – a kind of building complex in the Yucca Valley, right next to Joshua Tree," she says, calling it a "total, total". Fuser upper, that's what I wanted. "She closed the lot in January and has been working on it ever since. "Hopefully it will be finished this year," she says. "It was really, really fun to have a project where I could experiment with a lot of weird concepts that I wanted to try – there isn't a customer that says no or catches up with me. It really is my baby. As a young designer, it's so hard to share – it's the chicken and the egg; You can't get these kind of clients without showing the work, but you can't get that work without the clients. So I'm really excited to have the opportunity to design my own house to really show it off to the world. And then hopefully get customers who want weird, crazy things in their home. "
When you meet the bill, tune in.
Diana Ostrom, who has written for Wallpaper, Interior Design, ID, The Wall Street Journal, and other media outlets, is also the author of Faraway Places, a newsletter about travel.
Milkshake, the first regular series from DMTV (Design Milk TV), shakes up the traditional interview format by asking designers, creatives, educators and industry experts to randomly select interview questions from their favorite bowl or container. In their open discussions, you will not only get an insight into their personal housewares collections, but also valuable insights into their work, their lives and their passions.