1. I used the vacation break to finally get started on a few home improvement projects that rolled too long on the One Day list. Quite a few needed the help of a mechanical pencil to mark a drilling point or draw a line to cut, as well as a pen to write down measurements. The Onyx No.2 Mechanical Pen, with its 2-in-1 design that includes both a No. 2 pencil and pen, would definitely have made things easier.
2. If you are wondering what these Grado hemp headphones sound like, let me notice a friend who recently loaned my pair to me: "I hear things I've never heard before!" They are definitely my go-to for daily evening deep listening sessions. Thanks to its pleasant performance, Grado's hand owes its attention to detail and the inclusion of hemp wood, which is said to be responsible for the damping and balanced sound. I also like the swirling organic style that stands out from the crowd.
3. The Dokdae Little Kimchi Jar from Los Angeles ceramist Eunbi Cho is the kind of lovingly crafted, purposeful art that I like to be surrounded with at home – a bit traditional, but identifiable contemporary. This piece is inspired by Korean earthenware and is said to slowly induce microorganisms to begin the magical fermentation process. But this hand-thrown beauty would also be more than welcome if I were to decorate my shelf as decorative ceramic, as a vase for flower arrangements or as a storage jar.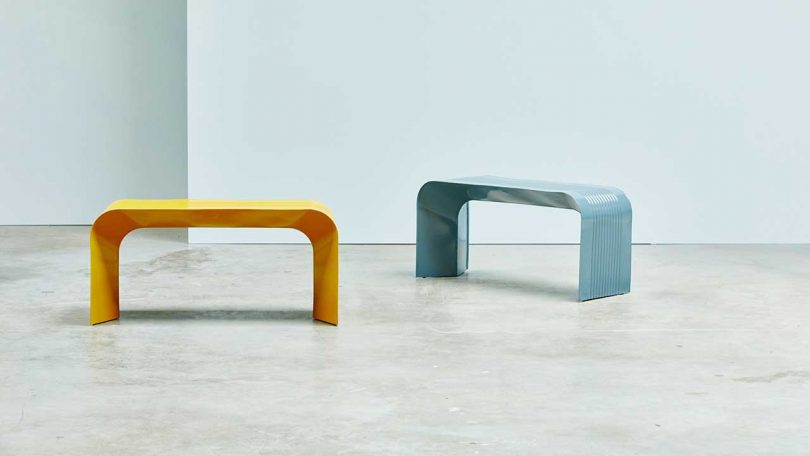 4. I love how designers Lennart and Lauren Leerdam used the same production process that was used to make tin cans to make their Paperthin Bench. The result is industrial and modern, but comes in a playful color palette that prevents the design from feeling overly valuable. I bet children are automatically drawn to sit on one of these benches – always a sign of successful seat design in my opinion.
5. My personal style at home is based on the relaxed organic modernity of Southern California, exemplified by the design studio Commune in Los Angeles. This practice represents an ambitious aesthetic, but always triggers a "I could imagine actually living in this room". Answer. Your latest design book, Design Commune, reminds you of these daydreams page by page.