More than 350 paper faces Aivaras Ligeikas Orpheus Installation of a paper sculpture. The cuts reveal the illusion of a "silent symphony of dreams and ideas" that explores the relationship between humans and matter and ultimately reflects the fragile moment and the image of a thought. In order to offer the viewer a unique experience, a custom-made glass showcase was designed in which a lamp installed in the base gently illuminates the work at night and creates a striking effect. The only materials used in the manufacture of Orpheus are drawing paper, double-sided tape, mirrors, LED lights, tempered glass, and lacquered wood.
Camera: Dominykas Stelmokas Composer: Sugam Khetan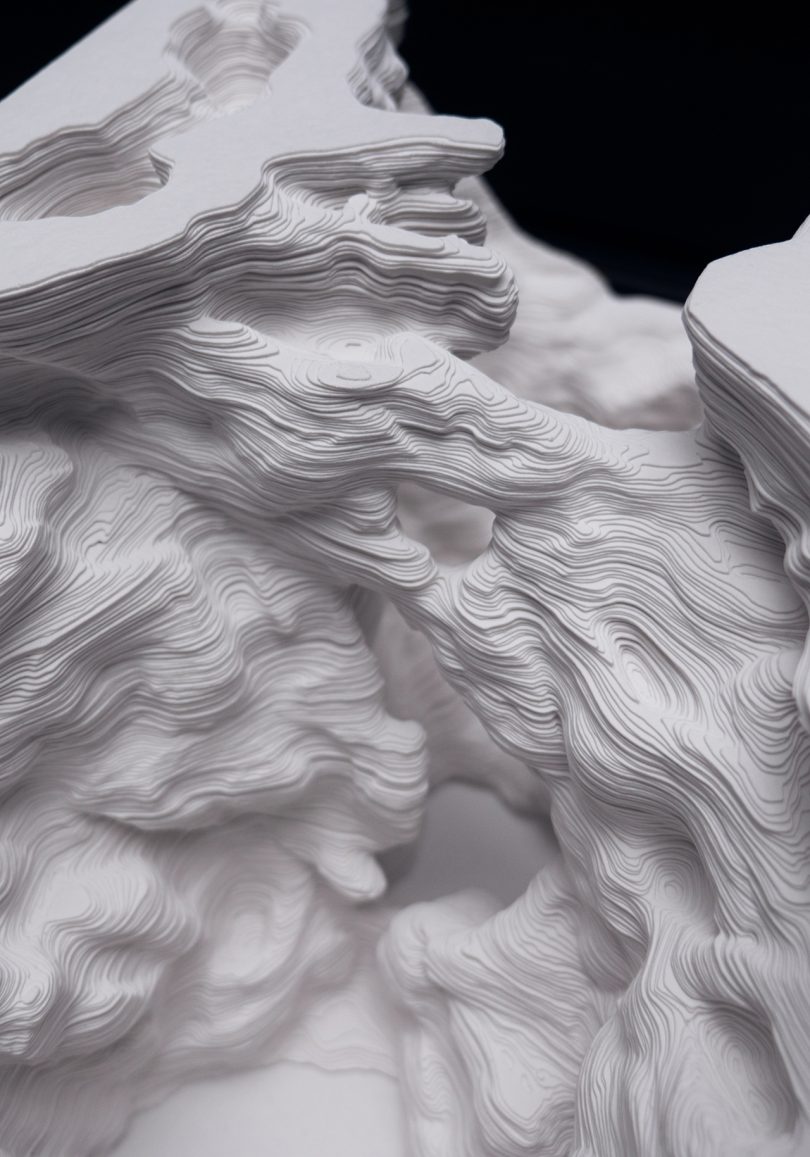 To learn more about Orpheus, visit bside.lt.