Daniel Schofield wanted to create a chair with a sense of familiarity that you would quickly become comfortable with thanks to its calming presence. What he created was the ALLAY chair for MOR-Design, a lounge chair that was reduced to the bare essentials. Its name is derived from the Old English word "alecgan", which means "to drop" or "lighter".
I wanted to combine simplicity, materiality and craftsmanship to make it functional, tactile and durable.
ALLAY's relaxed shape was created through the process of subtraction, resulting in a piece of furniture with refined elegance that should age beautifully. Its sleek, down to earth appearance makes this chair design a welcome presence in a number of interiors where it can dominate without being intrusive. ALLAY is made from selected hardwoods in Paredes in northern Portugal and is based on a balance between handcrafted and machine work.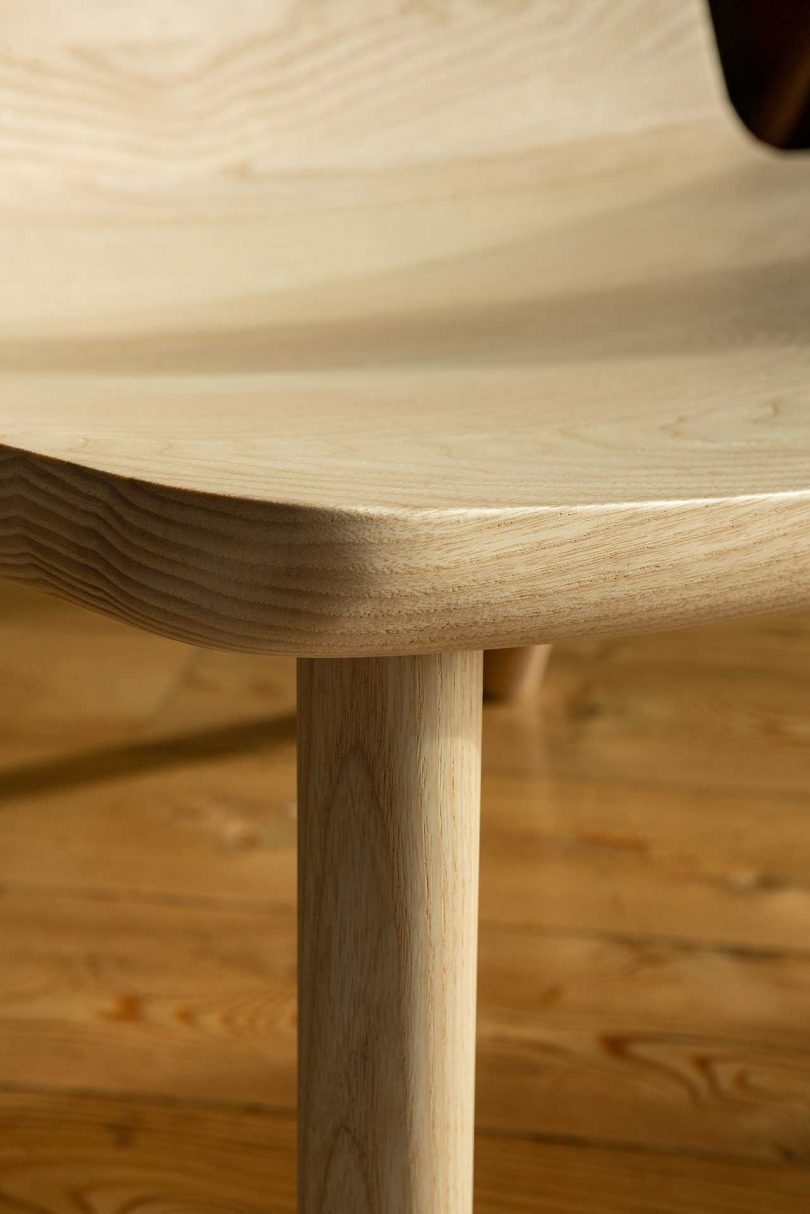 To learn more about the ALLAY chair, visit mordesign.eu.