We are proud that so many women represent their work in the Design Milk Shop! And while we celebrate her and her incredible talents year round, Women's History Month is the perfect time to introduce some of our favorites. Check out eight of our jewelry designers as well as eight statement pieces they have created.
N009 knot necklace from WAIWAI $ 53
The N009 Knot Necklace is simple and well thought out and completes every outfit, from jeans and T-shirt to your favorite little black dress.
Yacht earrings from Hello Zephyr $ 55
This pair of yacht earrings is hand sculpted to create an organic shape that is minimal and playful.
Emily's zigzag earring $ 40
Each zig zag earring is handcrafted and guarantees that no two pairs will ever be the same.
Loft ring from maison 203 $ 65
The Loft Ring is a ring for shape lovers and offers contrasting colors on the inner facets from different angles.
INTERSECT Petite Mixed Metal Hoop Earrings by MGG Studio $ 98
Made from recycled sterling silver, these mixed metal hoops are perfect for everyday wear.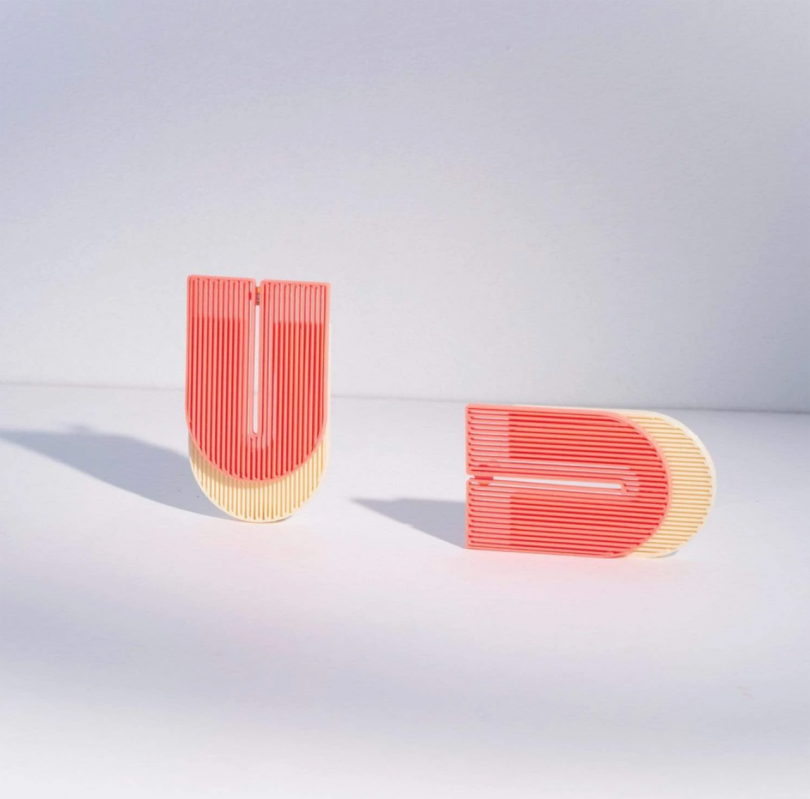 Tu poly earrings from TOPODOM $ 33
Tu Poly earrings are 3D printed and see-through and will definitely add a fun pop of color to your outfit.
Dexel Mini Earrings by Pamela Coromoto $ 88
Inspired by Walter Dexel and his love for circular, colorful shapes, these Dexel mini earrings are deceptively light thanks to acrylic.
Saarinen sterling silver necklace by Vanessa Gade $ 188
The Saarinen necklace is a study of fluidity and makes a bold, modern statement.
>>> Buy more jewelry in the Design Milk Shop! <