After we teamed up Chet Callahans last home in Los Angeles, interior designer Ghislaine Viñas was asked to return for further collaboration. This project is a historic 1895 property in the Los Feliz neighborhood of LA known as the Cummings Estate. After the architect Callahan and his husband Jacinto Hernandez bought the Spanish colonial residence, it was time to plan a major restoration, expansion and modernization taking into account the original features.
The layout is now open, with the kitchen moved to the center, allowing for views of the Hollywood Sign and Griffith Observatory.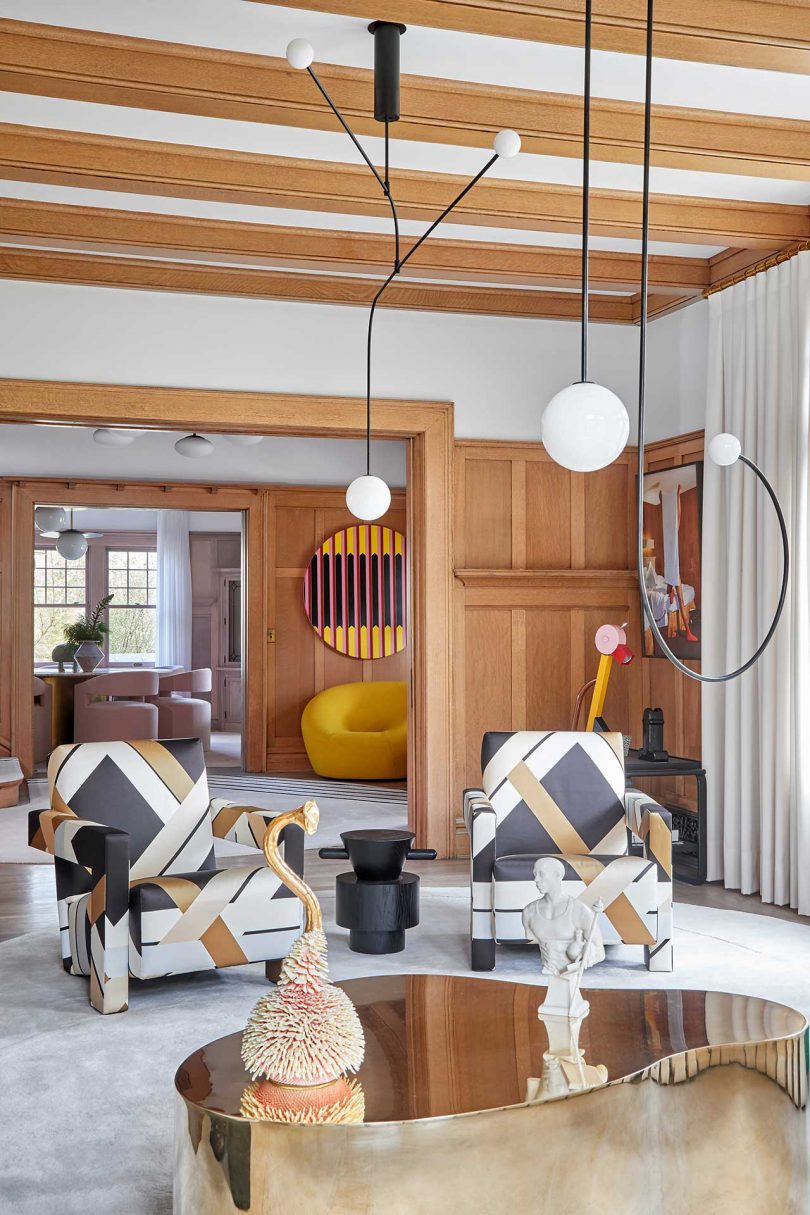 Viñas worked on the design for two years, carefully curating a living home to match her last one. The Dutch designer, who grew up in South Africa and is based in New York City, is known for her bold and adventurous designs that are a perfect match for the homeowners of the art collectors. Two Michael Anastassiades pendant lights add a sculptural element to the upper part of the room, while smaller pieces, like the one from the Haas Brothers on the metal coffee table, add visually appealing accents to areas throughout the house.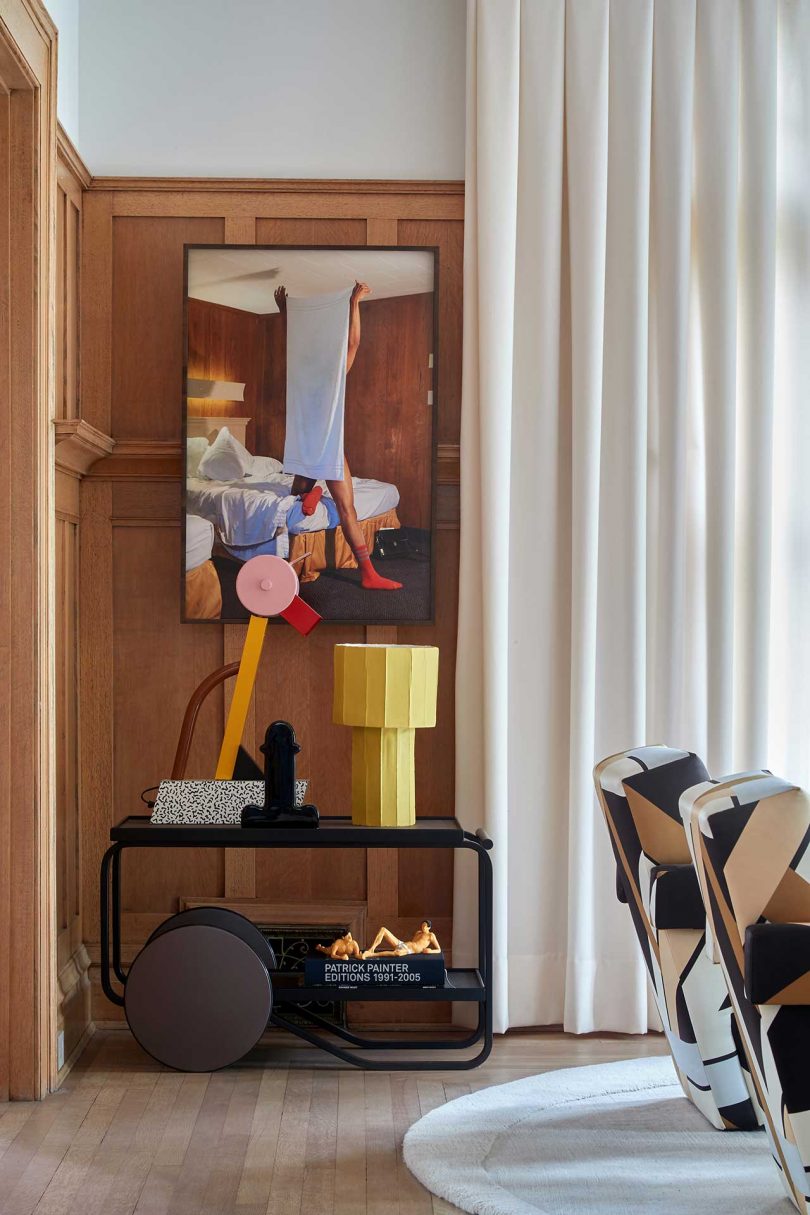 A yellow club chair by Pierre Paulin sits in a corner in the entrance of the house, adding a bold, modern element between the original wood details.
The entrance area is also brightened up with a green Zieta mirror hanging over a white marble console table.
Paintings by Derrick Adams adorn the white walls and light furniture such as the mint table and Modernica chairs.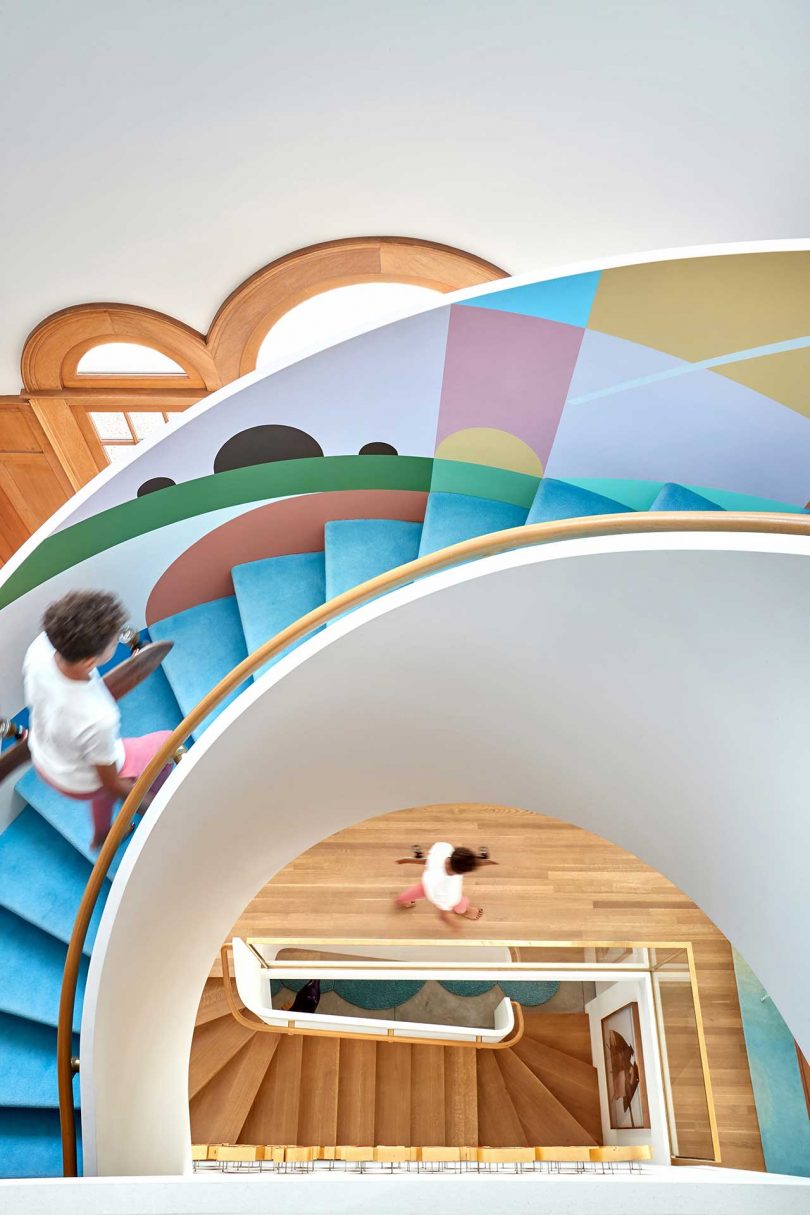 A bright blue carpet complements a geometric mural that leads up the curved staircase.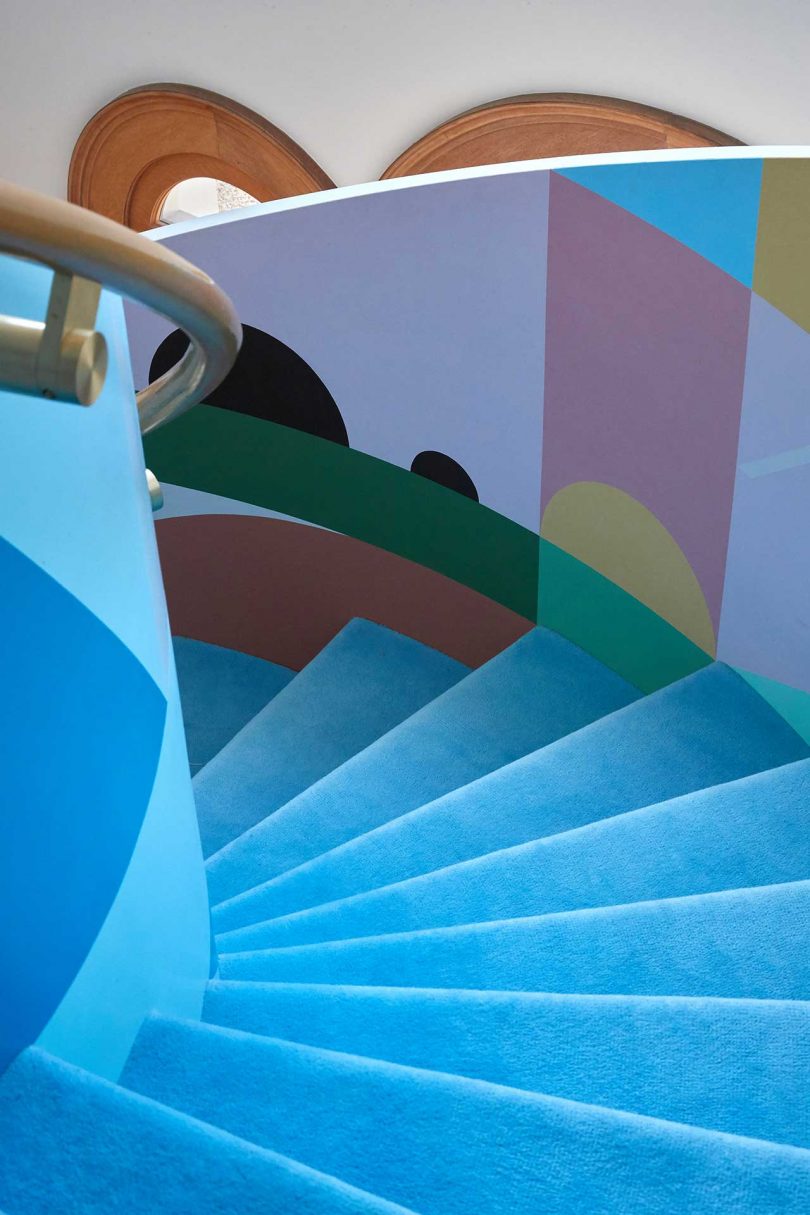 Photos by Garrett Rowland.