passes, a brand known for its commitment to sustainability, launched its first collection in a year: Highlands. The solid oak furniture – dining table, chair, bench and desk – are generously laid out and draw on the brutalist qualities of the self-supporting forms and imperfect curves for a proportional balance. The occasional gnarled detail draws attention to oak trees in Northern California, where Highland takes its name.
A small team of master craftsmen in the northeastern United States builds the collection using a combination of traditional and high-tech skills. Each piece is refined with Kalon's signature bare finish, an organic, natural oil-wax finish.
Kalon's sustainability efforts are present at every stage of Highland's founding, from manufacturing to employee wellbeing. From raw materials to upholstery and surfaces, the pieces in the collection take the environment into account right through to end-of-life use. They are designed to be versatile, durable and timeless.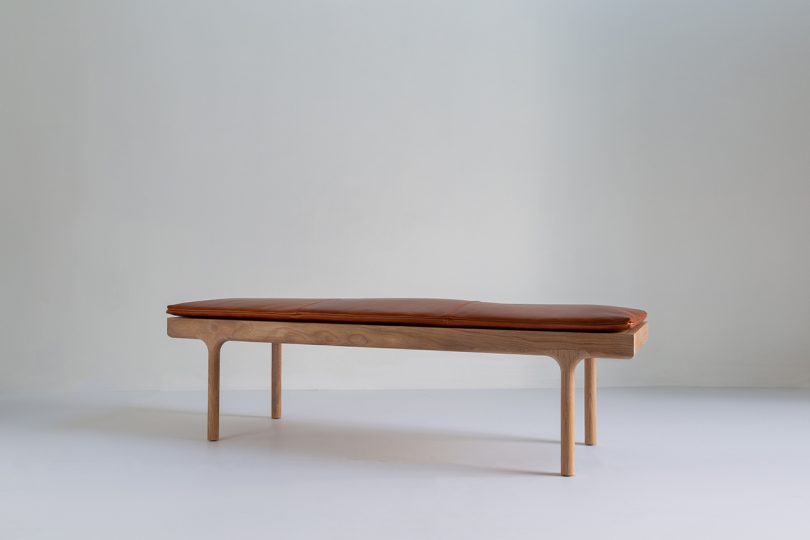 To learn more about the Highland collection, visit kalonstudios.com.