Studio in New York Blue-green plants have released them Palm series and fiber series, these are minimal lighting collections available at The Future Perfect. Blue Green was founded in 2020 and combines carefully hand-formed materials with precise metalworking.
The opening collection was designed around ideas of escape and refuge, fitting the context of the passing COVID pandemic. The textures and materials used evoke a feeling of refuge and leisure, paired with shapes that are reminiscent of paradisiacal retreats.
The Palm series takes its shape from the beach modernity of Fire Island Pines, using hand-rolling techniques combined with oven-sunken glass and precision-machined metal to create subtle textures that are contrasted by the strict lines of the metal. The Fiber Series consists of raw fiberglass panes that are illuminated by open, hand-blown glass spheres.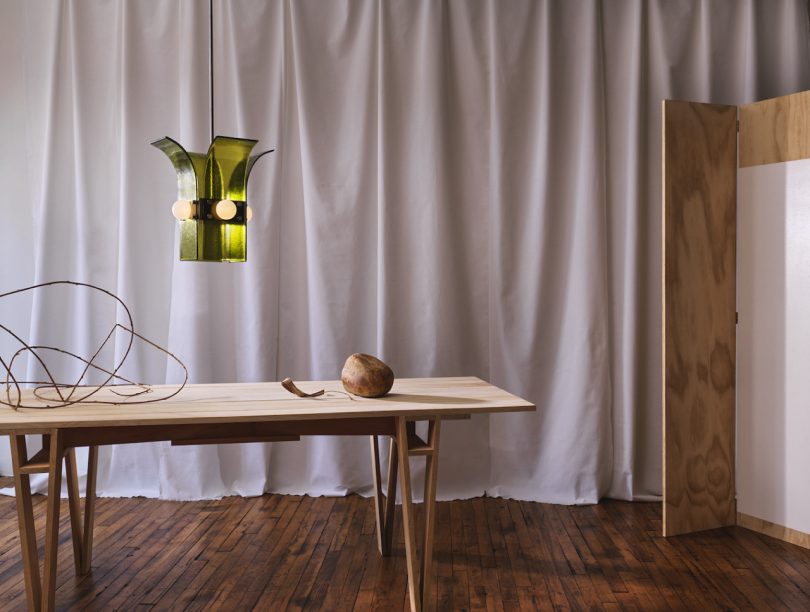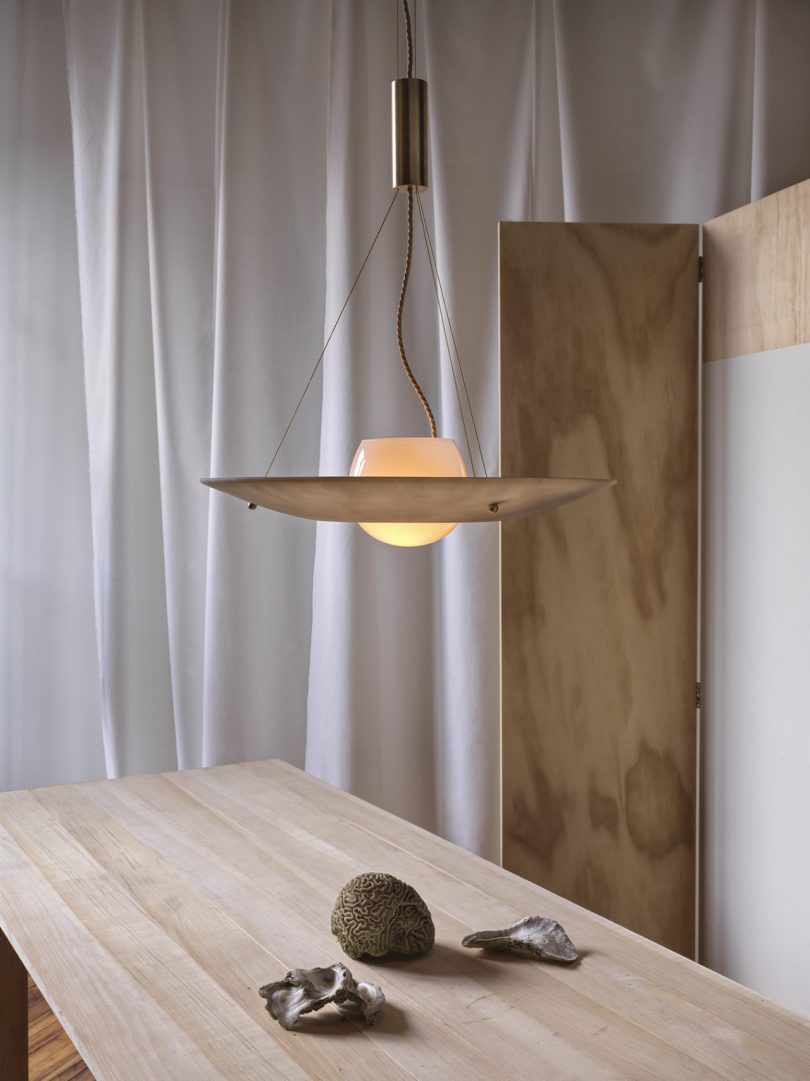 Photos by Chris Mottalini.
Styling by Noemi Bonazzi.