The Nobu Collection's portfolio of luxurious expressions of Japanese-inspired modern minimalism has expanded far and wide – from London to Malibu and everywhere in between – and now with an address on a historic street in Poland's capital, Warsaw. Founded by chef and restaurant specialist Nobu Matsuhisa, Robert De Niro, and Meir Teper, Nobu Hotels are known for their graceful contemporary ryokan-inspired courtesy that defies a variety of cityscapes. That Nobu Hotel Warsaw is probably the most dramatic expression of this old and new design philosophy of the collection, which is scattered in the 117 rooms of the hotel and joins the nearby PURO Hotel Warsaw as an unmistakable design experience in hospitality.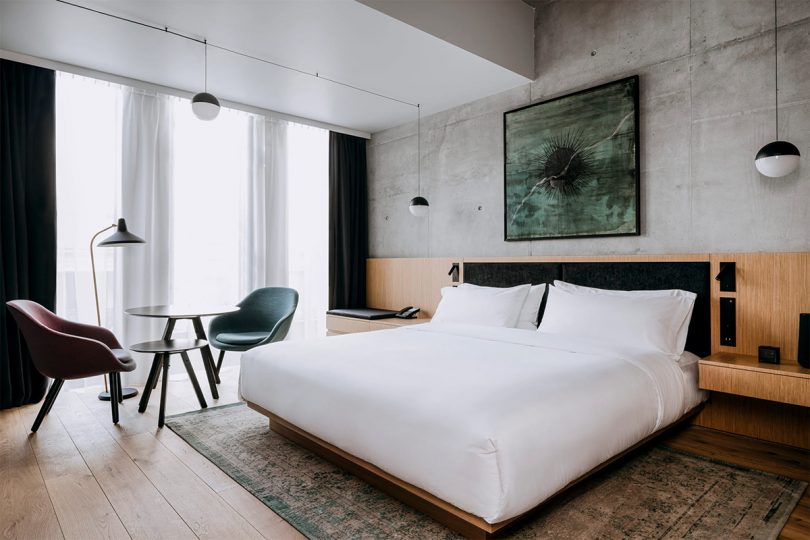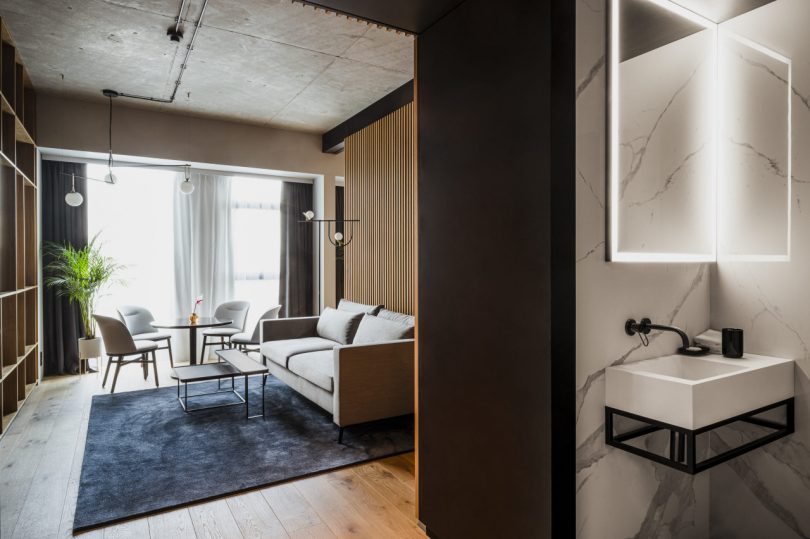 The Polish architecture firm Medusa Group, in collaboration with the Californian studio PCH, contrasts the historic architecture of a former Art Deco hotel from the 1920s with simple but organic details with charm. But instead of tension, the Nobu Hotel Warsaw displays a complementary harmony that encapsulates the classic Art Deco aesthetic in its "old" wing, and uses its lobby as a waypoint to the contemporary "new" wing of the hotel – a closed architectural timeline that expresses the changes that are taking place everywhere the city of Warsaw itself.
This presents a kind of dilemma: which wing should guests choose, a room in the ornate elegance of the Art Deco heritage wing or one in the Japanese-inspired contemporary wing, which is characterized by glass, wood and modern concrete? Fortunately, both express different but complementary definitions of warmth and comfort, with the newer side being more geared towards the modernized Japanese inn experience that Nobu Hotels have become known for, including Japanese Hinoki wood bathtubs.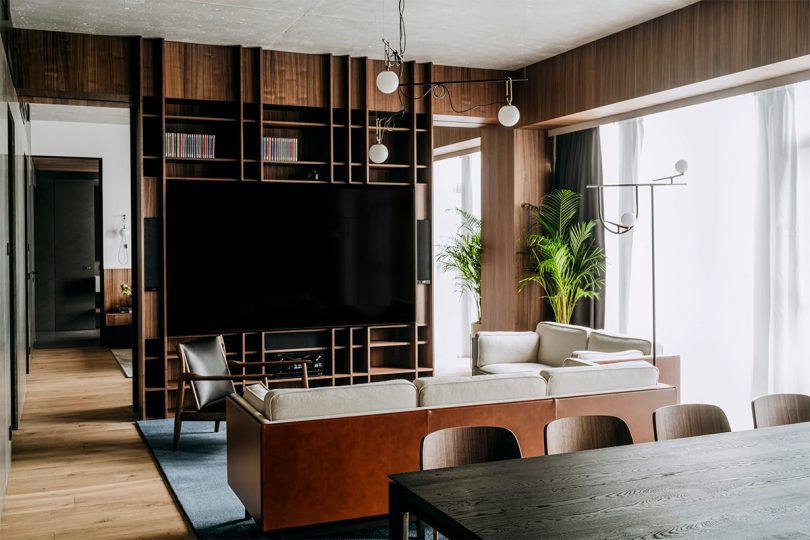 Matsuhisa's reputation was established decades ago by his Los Angeles restaurant of the same name; He brought the same new school Japanese to Warsaw with a touch of a South American menu that expresses itself in a warm, architectural sushi bar and restaurant, complemented by local Polish-inspired dishes created by Chef Yannick Lohou.
Located in a very pedestrian-friendly part of Warsaw – right across from numerous universities, restaurants and museums – the Nobu Hotel Warsaw offers travelers a luxurious base with historical drama and contemporary comfort in equal measure.
What: Nobu Hotel Warsaw
Where: Wilcza 73, Warsaw, Poland 00 48 22 551 88 88
How much: From $ 163 (USD) per night
Highlights: Ideally, book a couple of nights in the historic older Art Deco wing, followed by a couple of nights in the Japanese-inspired contemporary wing to experience the new with the old. And don't forget to take a look at the in-room minibar, stocked with Japanese snacks like Matcha Kit Kats.
Draw a draft: The Museum of Modern Art, overlooking the Vistula River, is just a 3.4 km scenic walk from the hotel, with numerous historical and cultural buildings along the route.
Book it: Nobu Hotel Warsaw
Photos courtesy of Nobu Hotel Warsaw.
Take a virtual vacation with other design goals right here.