Arielle Assouline-Lichten is the founder of Slash Objects, a design studio that explores the intersection of material and form. She is passionate about design to change the way people experience the world, and her work aims to reshape our understanding of resources through tactile stories that create a sense of intrigue in our material world.
Arielle holds a Masters of Architecture from Harvard University with Honors and a Bachelor of Arts in Critical Theory and Visual Media from New York University. During her time at Harvard, she was selected to study with Toyo Ito in Japan. Since then, Arielle has worked for internationally renowned companies such as BIG, Kengo Kuma & Associates and Snøhetta. She has been published in Metropolis Magazine, the New York Times, the New Yorker, Architectural Record and Architectural Digest for her design work and activism, among others. She has also been invited to lectures at the Guggenheim Museum, Columbia University GSAPP, and the Harvard Graduate School of Design.
In 2013, Arielle started the petition for Denise Scott Brown to be retrospectively recognized by the Pritzker Prize and, together with Caroline James, led a campaign as Women in Design at Harvard that received over 20,000 support signatures, including nine previous winners.
As if all these experiences and awards weren't enough, Arielle is currently competing with Ellen's Next Great Designer, where she will push her creativity to its limits through innovative challenges in furniture construction.
Today Arielle Assouline-Lichten comes to us for Friday five!
1. Julia Cameron's Artist's Way Morning Pages Journal
I started making morning pages during the pandemic to find a way back to creative spending. The process is simple: write 30 minutes or three full pages in the morning to get things flowing, remove negative thoughts or blockers, and take advantage of the opportunities. There is no wrong way to do this, and most of the time my journal starts out as a stream of streams of consciousness that then leads to the sketches and ideas that lie beneath. Every time I get stuck, I go back to my journal with no expectations of size and just get things down on paper. It's extremely cathartic.
2. Electronic music, especially female DJs
Music is important to me while I work – I think it takes up a part of my brain that otherwise questions decisions or gets held up with distractions. Instead, the beat carries me forward. Electronic music is particularly calming and stimulating. I love thinking of the musicians who make these incredible sounds and the rooms where people danced to the bass. I'm particularly drawn to female DJs like Sama 'Abdulhadi and Blondish, in addition to this whole genre of French synth music and of course my local radio station on Greenpoint – The Lot Radio!
3. Gordon Matta-Clark
I'm really fascinated by the intersection of art and architecture, especially the work of Gordon Matta-Clark, best known for his building sections. Space work has an incredible power to influence our perception of the world. I'm interested in moments when we pause and think to reflect on our own humanity. I think Matta-Clark's work does this in so many ways, politicizing space and drawing attention to underlying systems that exist and sometimes suppress. For my diploma thesis at the Harvard Graduate School of Design, I imagined new possibilities for "gutter spaces" that Matta-Clark had bought at auctions in NYC between 1973 and 1974 in a work entitled "Reality Properties: Fake Estates". I saw these lots as an opportunity to develop design interventions that can disrupt the status quo. I called it the mic and the crowd.
4. Yoga – We on the air & Modo Yoga
I discovered the practice of yoga near the time I started Slash Objects after almost burned out from a design practice that didn't meet my creative needs. Yoga has become a central part of my existence and I really don't think I would have achieved what I have without the empowering and calming nature of it. I am fortunate to have incredible teachers at Modo Yoga NYC and We On Air running my practice.
5. Teshima Art Museum by Ryue Nishizawa
I went to the Teshima Art Museum in 2012 while studying and working in Japan and the experience was completely transformative. The room is so delicate and nuanced that tiny water droplets flow over the floor and puddle when enough droplets have accumulated, and sweep across the room with collected momentum when more droplets collide. The concrete shell is so thin and subtle, with an oculus that lets in the sky. The concept is so daring that with this piece of architecture you are not only questioning the field of architecture as a whole, but also our relationship to nature. This project is an amazing exercise in space and I think about this experience a lot.
Work by Arielle Assouline-Lichten: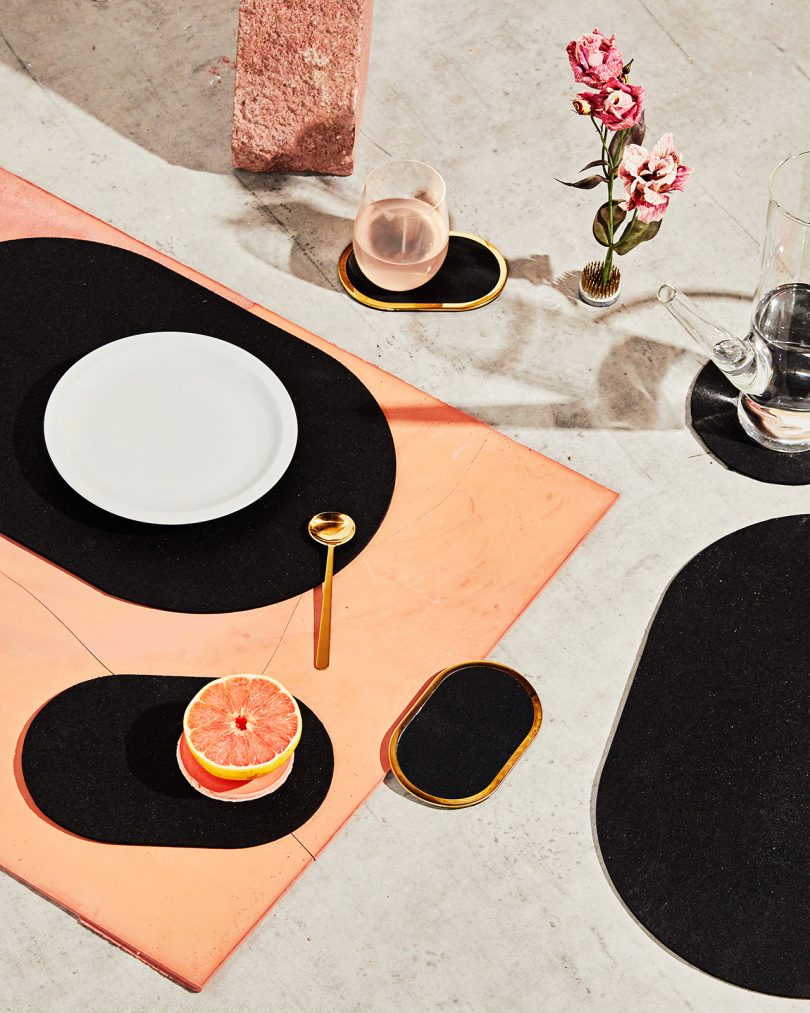 >>> Visit the Design Milk Shop and take a look at products by Arielle Assouline-Lichten from Slash Objects! <