The Hayloft was designed by the homeowners themselves, married couple Oleg Volosovsky and Elena Logvynets from the Ukrainian architectural firm Loft Buro and houses a collection of treasures from different cultures, including antiques, handicrafts, paintings, graffiti, reliefs and sculptures from their travels. Although the artifacts are all so different, they blend well with each other as the building itself is a mix of different elements and technologies.
The house was previously used for commercial activities, so the industrial appearance – exposed systems, metal ceilings, concrete and brick structures, double heights – is original for the large building. The first floor is dedicated to the kitchen, the dining room, the living area on the upper mezzanine floor, the laundry room and the daughter's room. On the upper floor, the second floor consists of the living room, the study area and the bedroom with a walk-in closet and bathroom.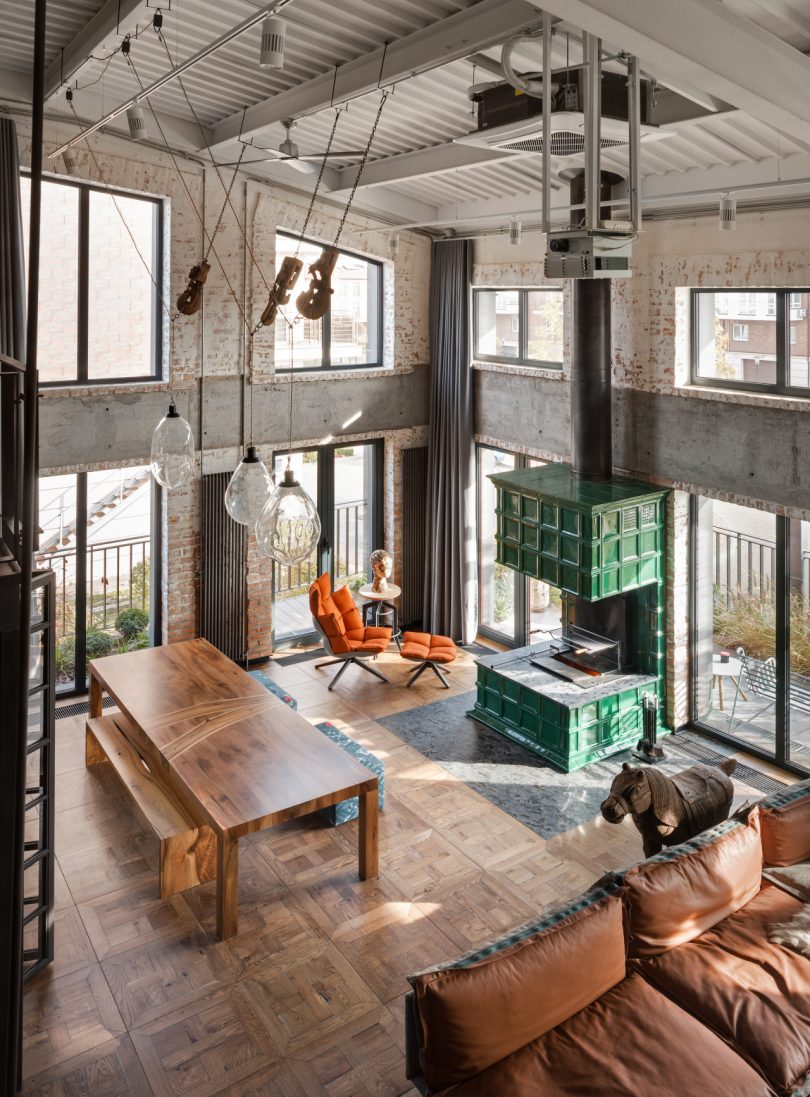 The range of materials is just as diverse as the company's collection. Main features include wooden floors with alternating mosaic stone, a traditional Ukrainian majolica fireplace, exposed metal pipes and projectors, and designer radiators from Antrax IT that branch out into decorative patterns and continue the motif of the exposed pipes.
Like one of their collected paintings, the architects have created a home that is truly a work of art and draws your eyes from every corner to stay and watch.
Photos by Andrey Avdeenko.