If you've been to Amsterdam you know floating houses are a thing and now there is Schoonschip which is said to be the most sustainable floating community in Europe. Space & Matter is behind the new 46-house village in an area with an industrial past. The previously used canal has been revitalized and turned into an urban ecosystem, where energy and water from the surrounding area are used and reused to "circulate nutrients and minimize waste and create space for natural biodiversity". One of the 46 houses was designed by i29 Architects as a unique and angular floating house that maximizes space constraints.
The floating home features a sloping roof that rotates diagonally to create a bold exterior shape highlighted by a cutout used to make a top floor terrace.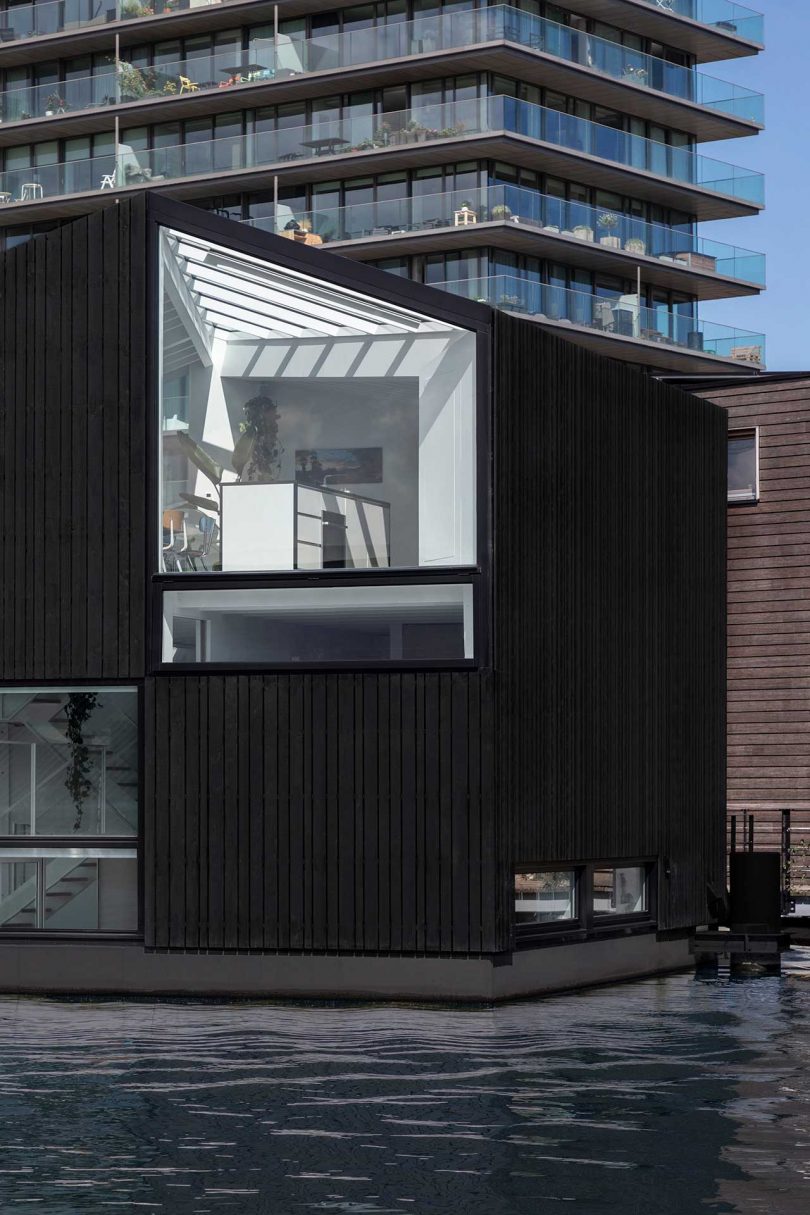 The kitchen on the top floor can be seen from the outside, with the white surfaces contrasting the dark exterior.
The floating house, along with the other houses, is connected to a smart walkway that provides access to neighbors on the surface and houses the energy, waste and water pipes below that connect every household.
Inside, an atrium extends over three levels, which are connected by a staircase. Large windows wrap around two sides of the house and offer views of the water from several floors.
The top floor is divided between a light-flooded kitchen and an outdoor area created with the cut-out roof. The kitchen feels almost like being outdoors, with the panes of glass on the roof and the floor-to-ceiling window on the side.
Photos by i29 / Ewout Huibers.