The designer Danielle Nagel from Dazey Den recently redesigned Lena Nersesian's main living room into a lively backdrop of colors, patterns and colors. Lena, finding out she was pregnant, was motivated to create a bright, fun, and expressive space for her little girl. She tipped off Danielle to do just that, and together they created a brightly colored space where bohemia meets art deco, which in large part features a bespoke lime wash from JH Wall Paints.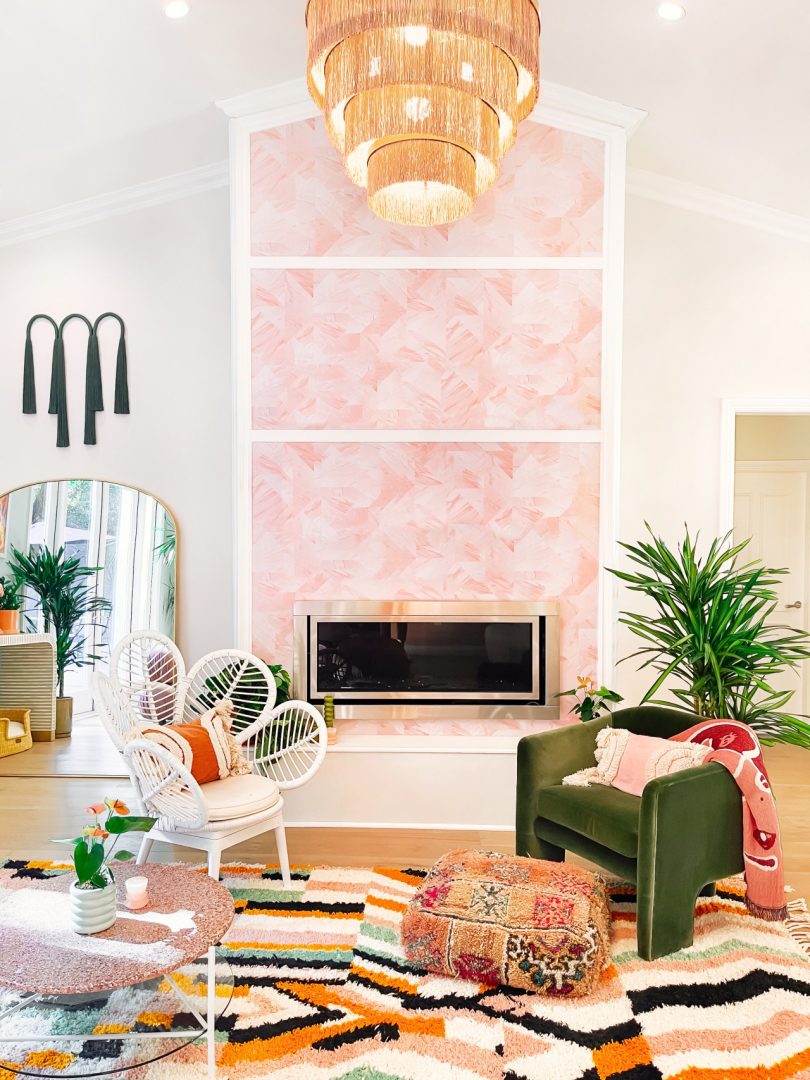 The couple used two JH Lime Wall Paint colors to create the custom pink shade: color # 65 (blush) and color # 9432 (sea foam). The lime wash adds an earthy texture and visually gives a moment compared to normal flat paint.
For the color palette, Danielle combined the playful pink with a basic green and then brought more colors into the room as accents. For example, the golden yellow in the main Moroccan carpet is repeated in the custom mural.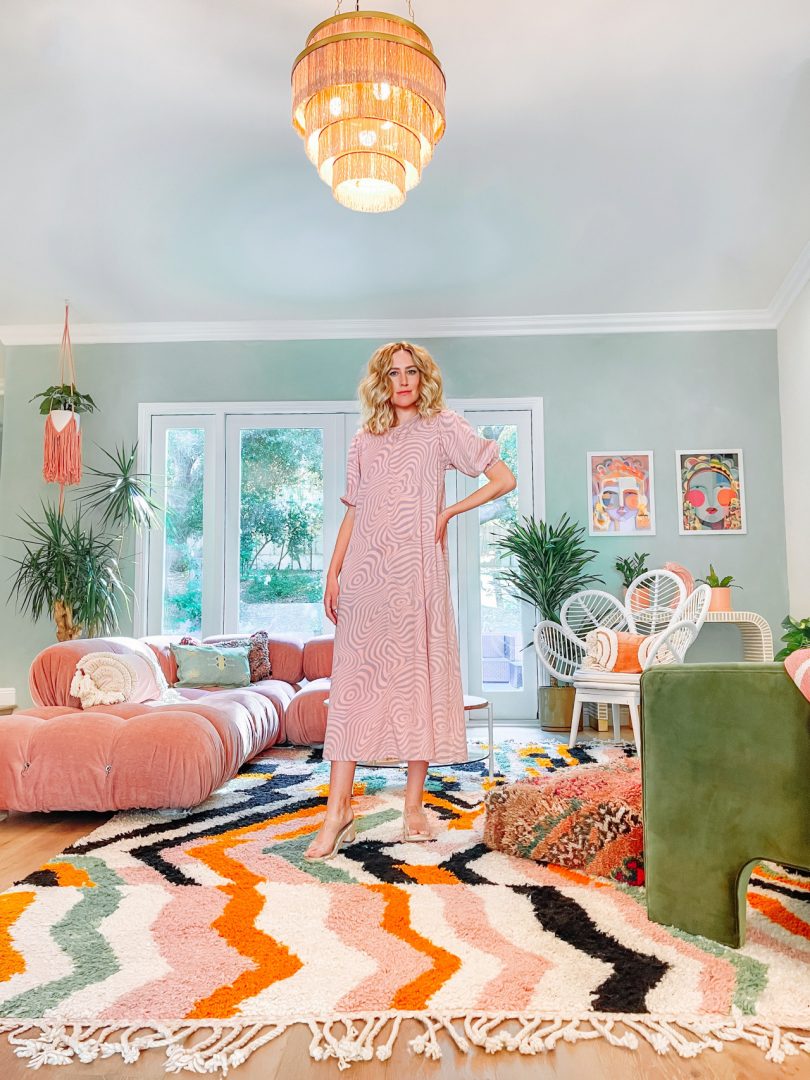 In the kitchen, a grid with open shelves with its colored mirrors and design objects attracts attention. The ground green and accent yellow are repeated in the lower cabinets with brass fittings.
Photos by Danielle Nagel.