Co + in Collaborative Lab turned a tiny 27 square meter apartment in Jakarta, Indonesia into an open floor plan studio made up of two small rooms. By tearing down the wall and lifting the bed, the owner has everything he needs in one uncluttered space, including an entrance, a fully equipped kitchen, a raised "bedroom", a living / dining / guest area, a wardrobe and a storage room. A muted, neutral palette of white, gray and wood creates cohesion and calm, which is urgently needed in smaller rooms.
The apartment is equipped with a smart home system, a multipurpose storage space that doubles as a staircase to the bed, a sofa that turns into a bed and a dining table that can be removed from the TV to save space .
The bed contains plenty of hidden storage space, as well as open shelves that display the owner's favorite items. The lighted shelf gives privacy to the end of the bed.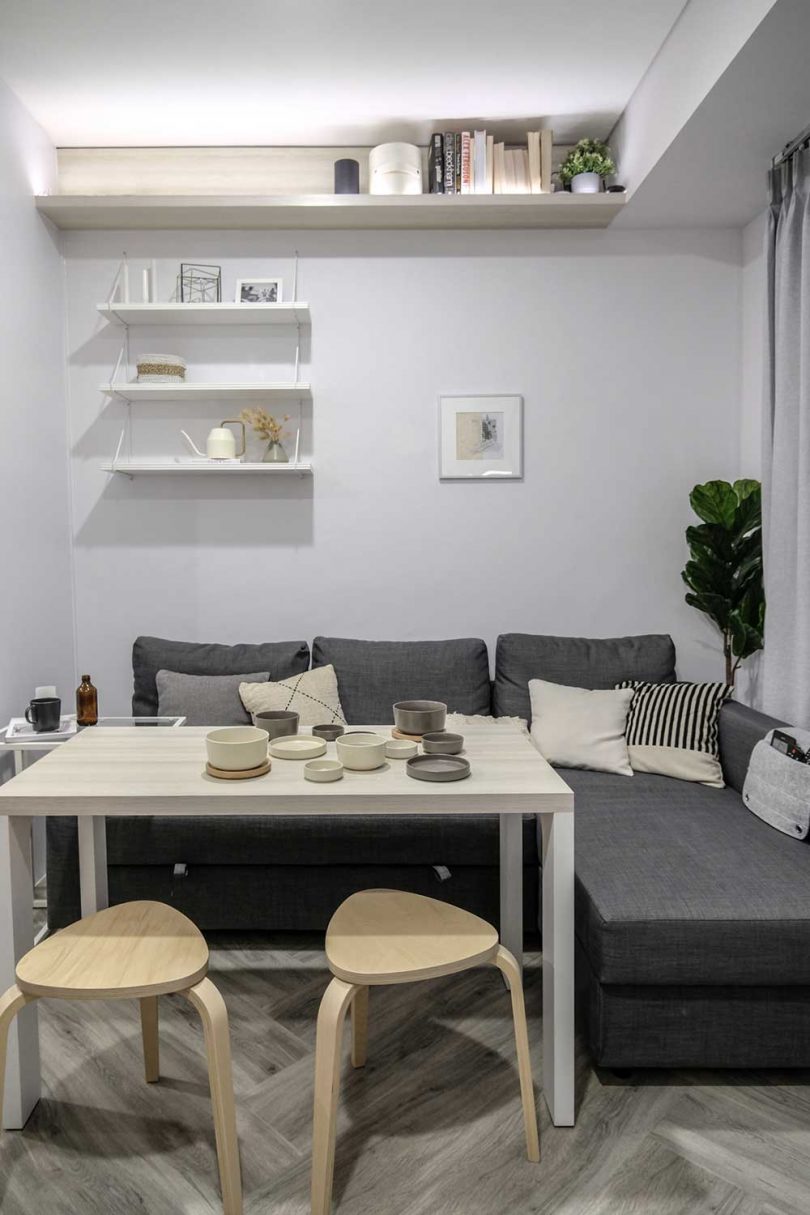 The space is pretty minimalist, but with herringbone floors and the horizontal wood grain of the bed unit there is texture and warmth everywhere.
Photos from Co + in the Collaborative Lab.