Swimming tanks have grown in popularity over the years due to their ability to relieve and detoxify the body. They allow you to simply float in salt water with no distractions or sensory stimuli from the outside world. If you've been to one place with the tanks, you know the surroundings are nothing special. OFFICEhowever, changes this for the better with Floating Realities, a Swimming pool spa project in Geneva, Switzerland.
BUREAU uses soothing pastel tones and minimalist furniture to create an environment free of distractions and outside images. Simple square tiles in light yellow, pink, and blue cover the floors with patterns that jut out on the walls in block patterns. Panels in the same colors structure the tile for an additional visual dimension. Matching benches and tables as well as green plants complete the lobby of the spa.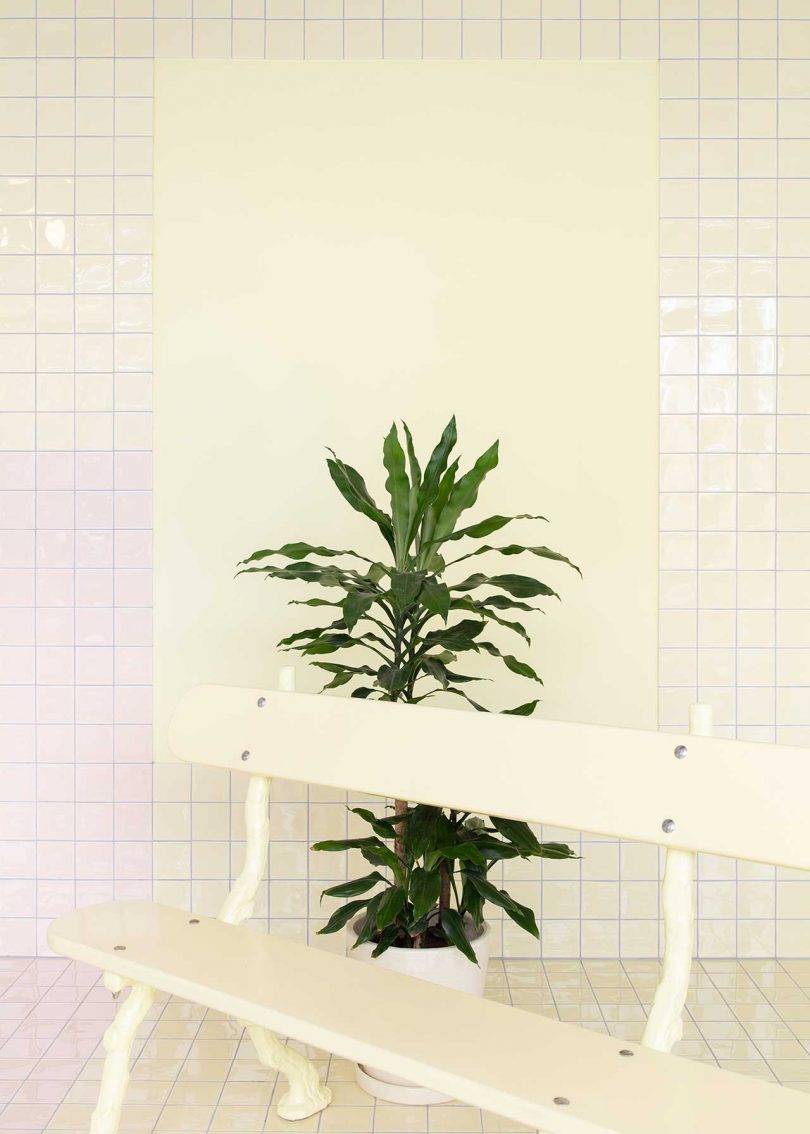 Further in the spa, a pink metal shelving system with accented blue lockers provides storage space for towels and customers' belongings.
Transparent white curtains on colorful rails provide privacy during the treatments if necessary.
Back in the tank rooms, the mood changes to a darker, calming atmosphere to prepare for total relaxation in the capsules. Neon lights at the bottom of the tanks create enough light to settle in before the pod door closes. Then the light in the tank is off and it's time to float!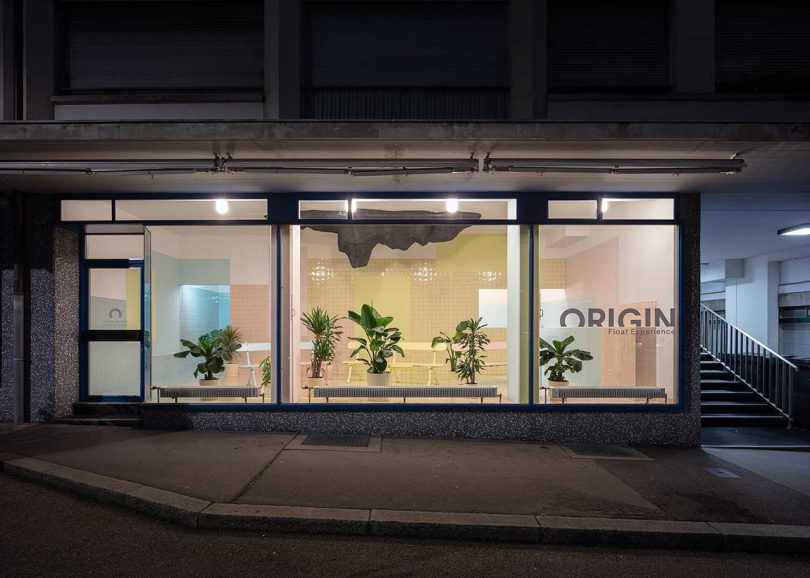 Photos by Dylan Perrenoud.