Ravel architecture designed a single story home on a steep hillside in Austin, Texas. The boomerang shaped house works with the curvature of the land and is configured to maximize 180 degree canyon and city views. The opposite side of the house is designed for privacy due to the busy street. Clerestory windows tower over high walls that let in light without prying eyes. To the south, a private cave and kitchenette open to the covered terrace and pool.
Next to the driveway is a walkway that leads to the front door. The outer wall of the house is interrupted by a protruding box window that frames the view both inwards and outwards.
The north side of the house is open plan with a kitchen, dining room, and living room with views of the canyon through floor-to-ceiling black-framed windows. The ceiling runs diagonally from this side to a series of cantilever windows that make the room appear larger and brighter.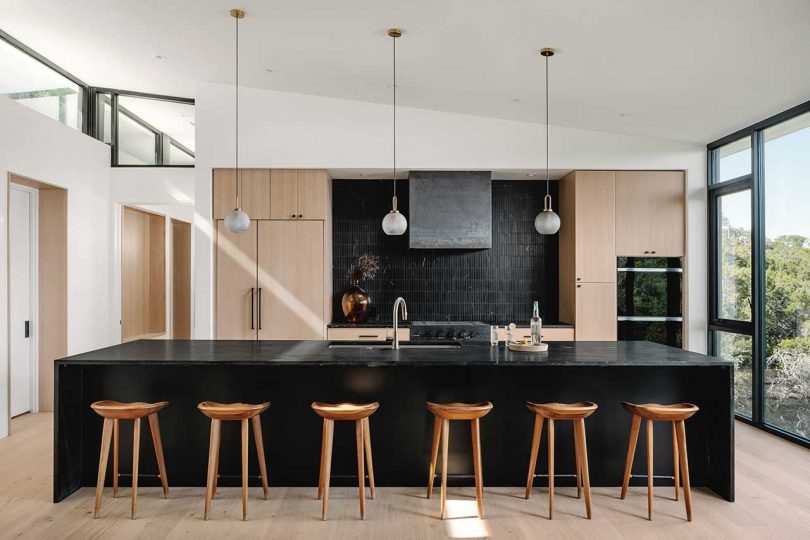 Behind the kitchen is the master bedroom and bathroom with their own breathtaking views.
The south wing has a hallway with three guest rooms with private bathrooms in close proximity to the pool.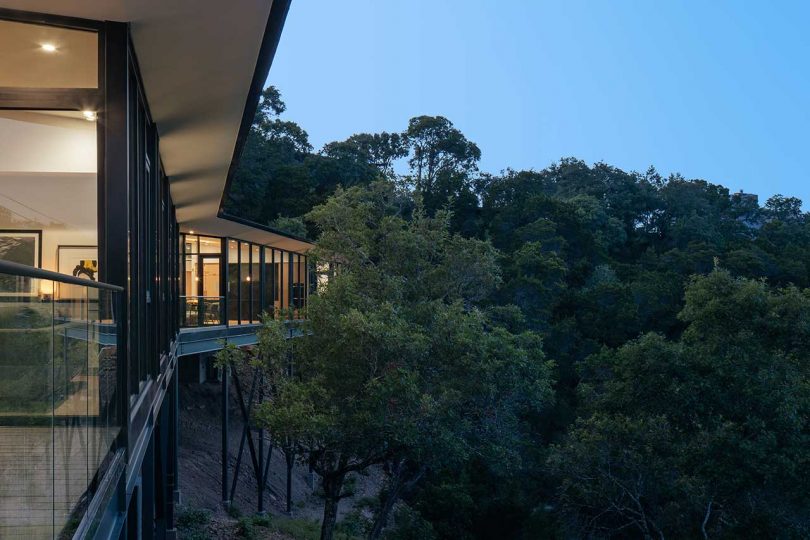 Photos by Chase Daniel, via BowerBird.
Check out another stunning home from Ravel Architecture here!