Inspired by the stained glass windows in a church he attended after the pandemic began, designer Oliver Vitry, architect and deputy director at CLAISSE ARCHITECTURES, created his Rainbow Lighting project as a physical representation of his perspective on life at the time. A rainbow is experienced by observing how sunlight is refracted by floating water droplets and can be perceived differently depending on how you look at it. Covid-19 bans can also be experienced positively or negatively, depending on what we make of them. Rainbow Lighting is a tangible object that reminds us of how perspective can be anything.
The lamp consists of two interconnected glass tubes. One is transparent, the other is sandblasted. Each tube has nine slots in which one or more filters of different colors and sizes can be inserted to create a stained glass effect. Appropriately, the color filters are also made from waste glass, which is used by glass painters and mosaics. The lower part of the tubes consists of a white painted steel tube, in which the light bulb is located, which casts a soft light upwards.
By choosing and installing different filters, the user actually becomes an artist. It seems like the circle is now coming full circle, as the lamp created from a certain type of artwork is now encouraging the same type of creativity to create new artists.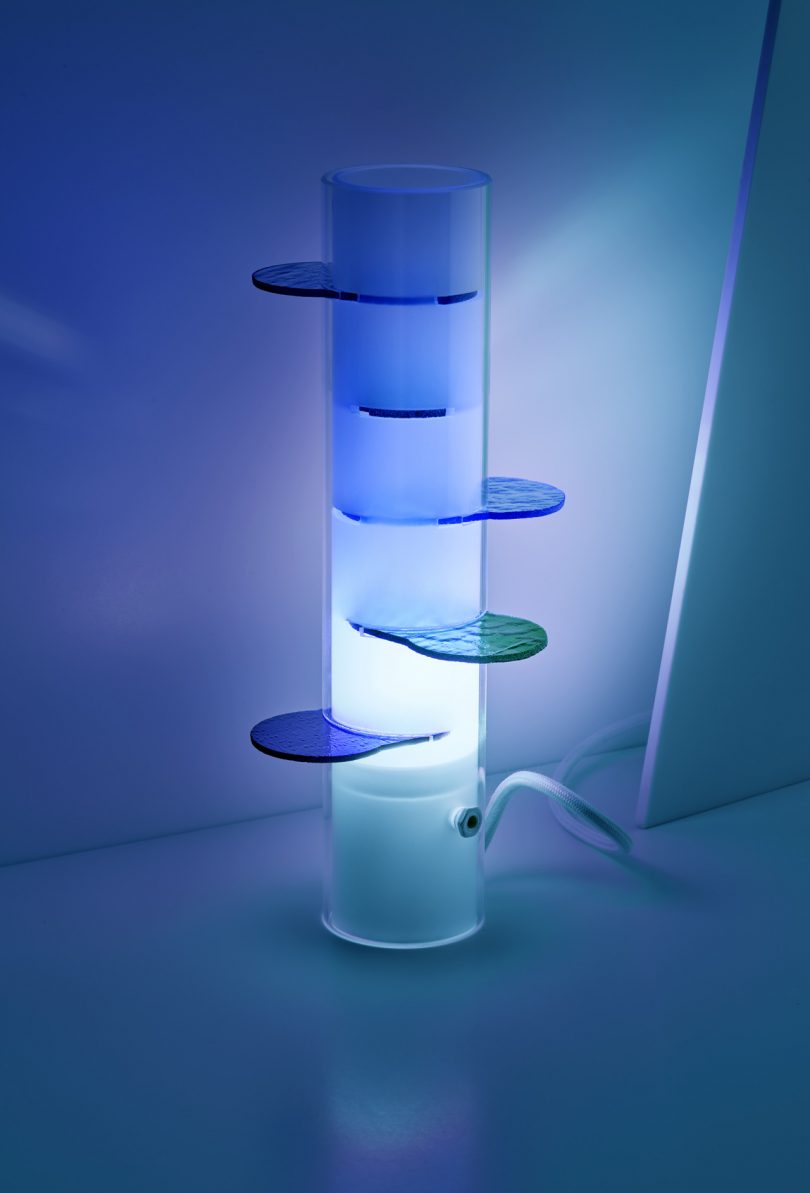 To learn more about the Rainbow Lighting project, visit claisse-architectures.be.
Photography by Xavier Harcq